Product name:
Moxibustion lamp therapy device
Product Type:
Moxibution therapy device
Product Specifications:
360x1300mm
Packing size:
830x270x400mm
Rated voltage :
AC 110V 120V 220V 230V 50/60 HZ
Application:
Rehabilitation Centre, Clinics, beauty parlor, pharmacy, home
Treatment site:
cervical vertebra, shoulder, lumbar vertebra, knee-joint
Moxibustion moxa lamp therapy device origin from China age-old moxibution therapy. It overcomes the problems as smoke, fire, pollution, unsafe and unconvenient operation of traditional moxibution therapy become a new design with no smoke, no fire, no pollution, apply electric equirement control that use convenient and safe. Moxibustion moxa lamp through electric heating moxa, release the active ingredient of Chinese herbal medicine moxa oil, through the medrian acupoint effect on human body base on Chinese medicine medrian theory, achieve effect of clearing dampness and coldness, enrich and nourishing the blood, warm nourishing the meridian. The red light is mainly 600~700μm red light wave band that visible, the wave band has a chemical effect on the organisms, the mitochondria in the cells absorb maximum of red light, so that produce an important biological effect.
Traditional moxibustion lamp through many years widely application, the market is mature, product function and technology of Leawell moxibustion lamp is top one in the industry. No matter surface design, product material, human ergonomic design, customer experience and operation, new mutilfunction moxa lamp superior than traditional moxibution therapy device, it's the first mutilfunction smoke free moxa lamp in domestic, widely use in beauty salon, health club, household, experience store ect, that's a popular beauty moxibution therapy device.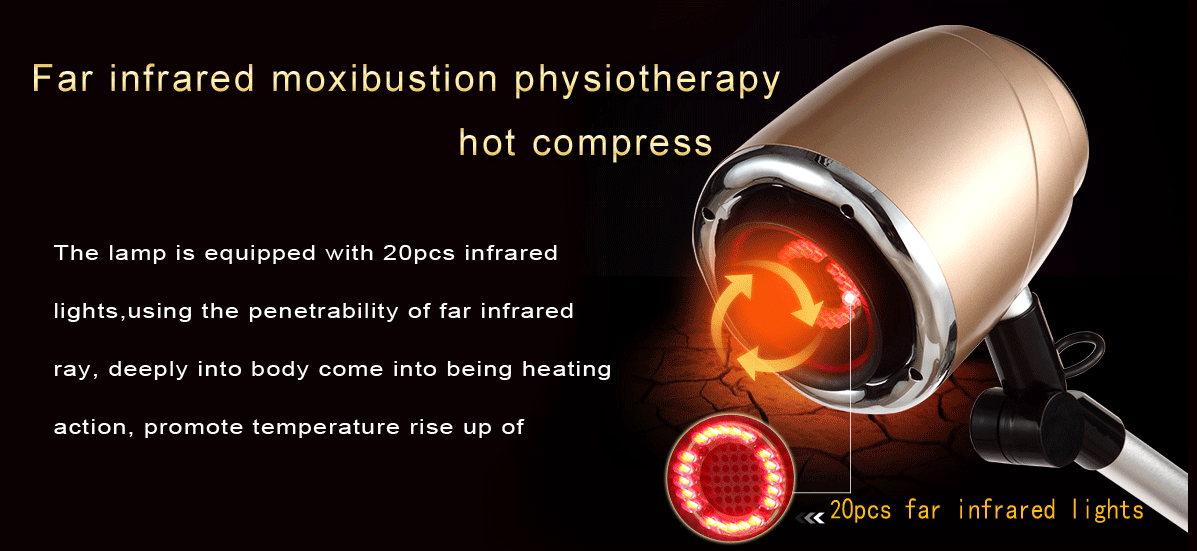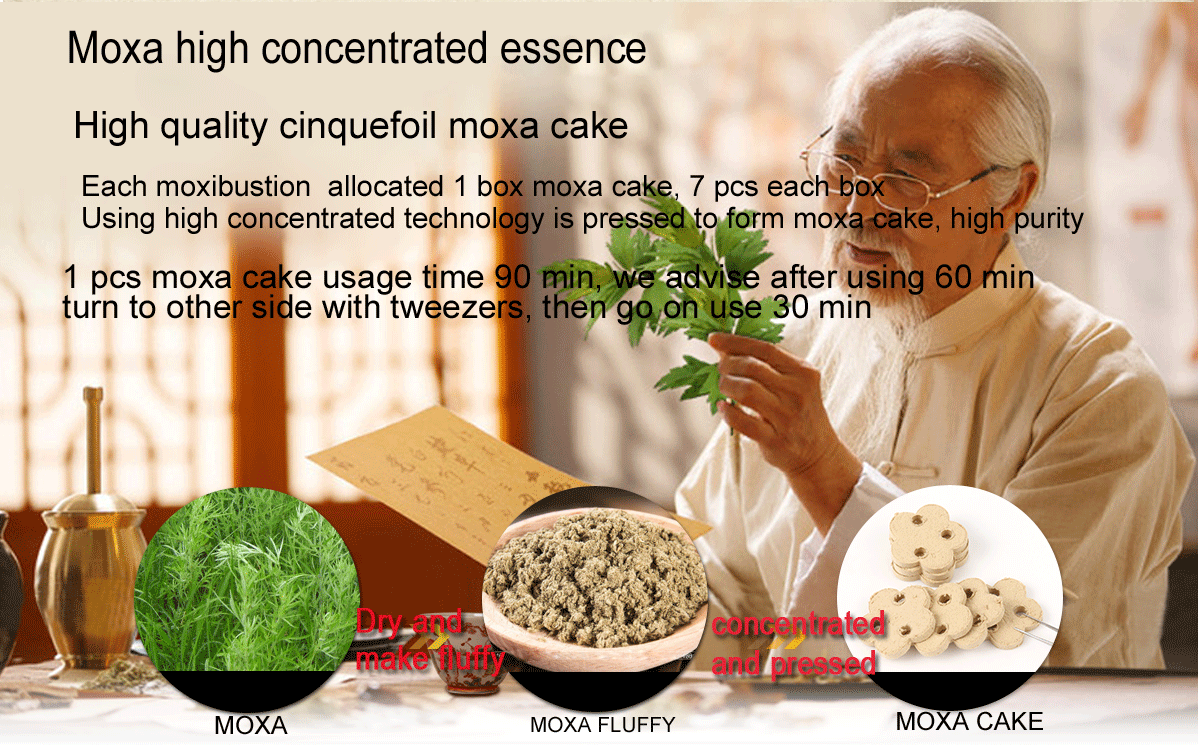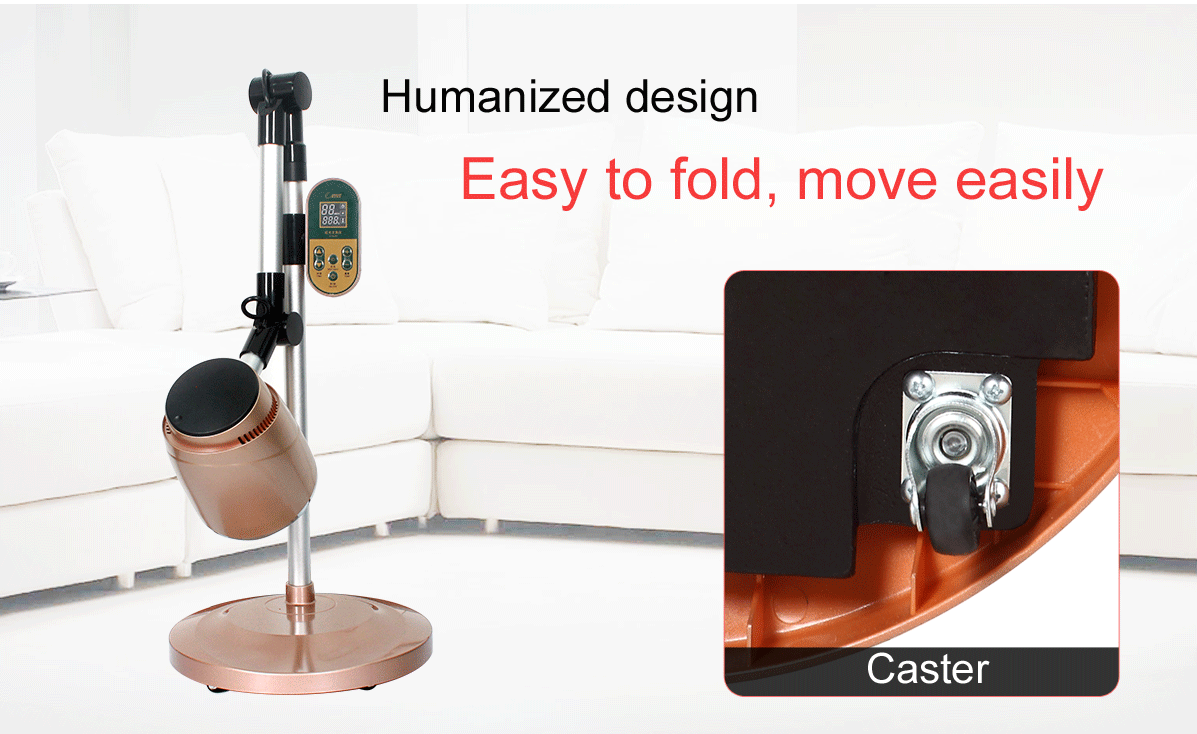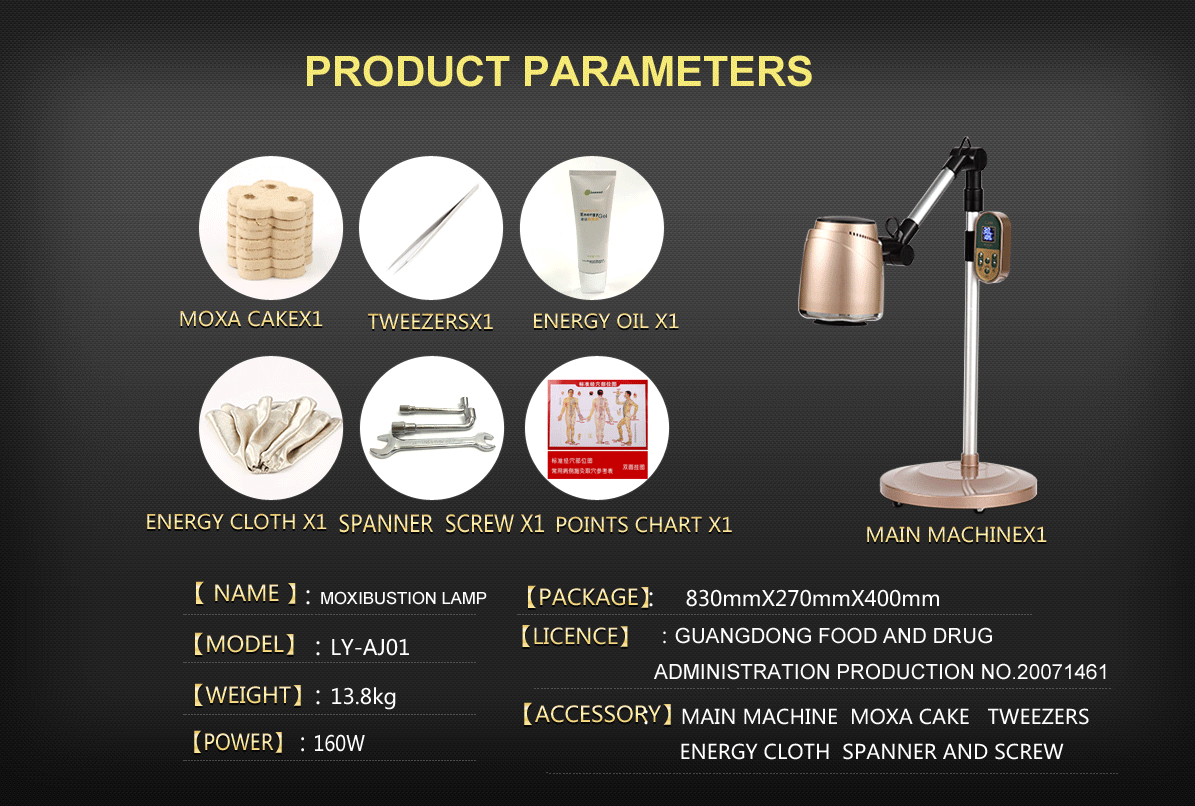 1. Warm up 3-5 minutes before using moxa lamp.
2. Irradiation site be exposed when doing therapy.
3. Irradiate 1-2 times each day, healthcare 1 time, don't over 30 mintues once.
4. Irrradiation distance 3-15 cm, affected area should feel confortable.
Core technology

10 years household medical device research and development manufacturer