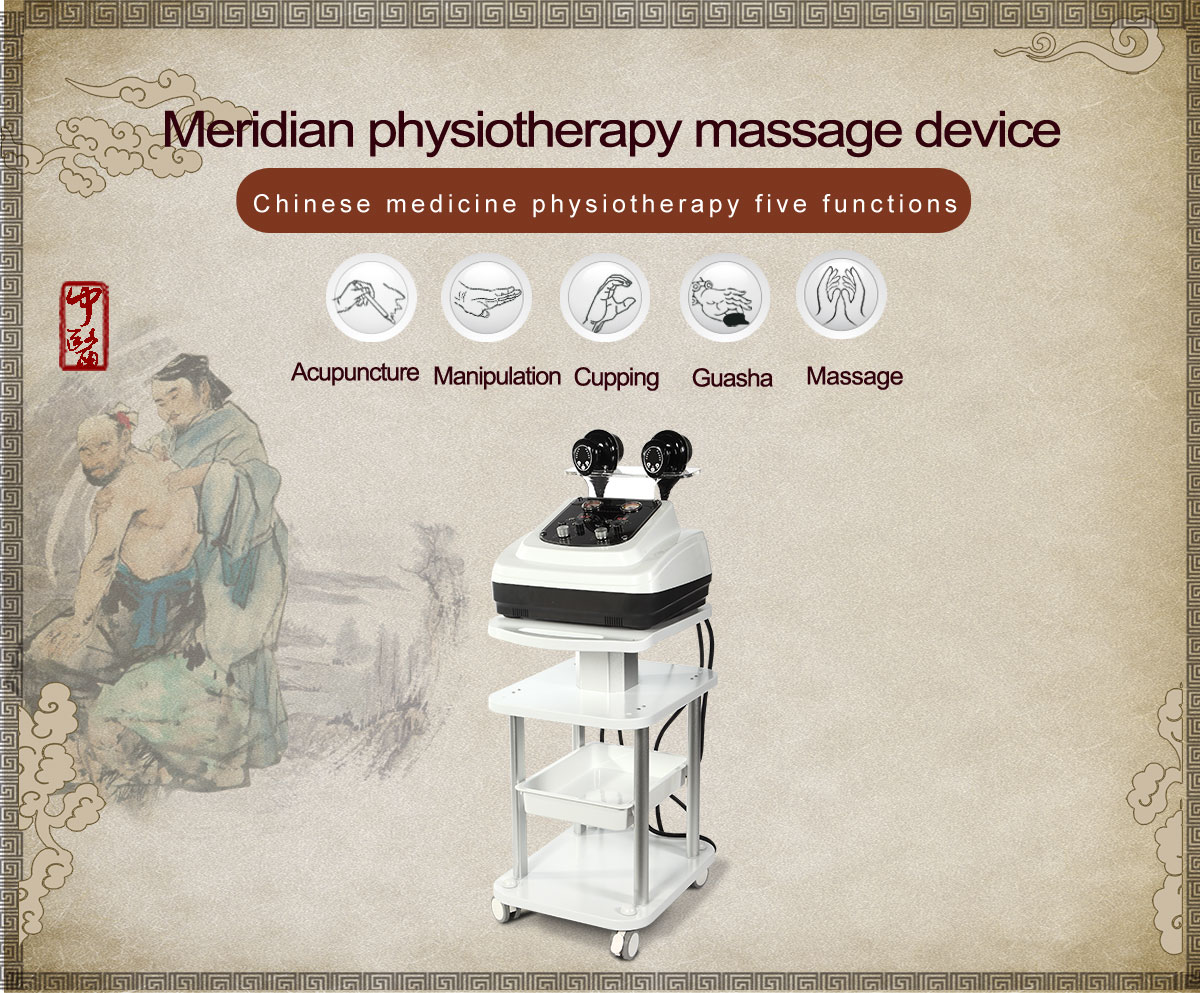 Leawell meridian physiotherapy device is a kind of intelligent electric cupping health care device. It consist of power, control circuit, vacuum pump, electromagnetic valve and connecting duct. Power connect with electric control circuit, control circuit connect with vacuum pump and electromagnetic valve, vacuum pump through duct, electromagnetic valve duct act on energy cup. Meridian physiotherapy massage device consist of inner cover and outside cover body, inner cover has overflow port, connecting duct connect with inner cover,control circuit connect with a micro computer controller. Vacuum pump produce negative pressure, through electromagnetic valve and duct which connect it, produce negative pressure inner energy cup, negative pressure effect on human body and produce traction massage, micro computer controller set procedure advance, control circuit output negative pressure to energy cup depend on preinstall negative pressure effect change mode, achieve deeply massage, make whole set massage action, this is a multifunctional meridian dredged physiotherapy device.
Leawell meridian physiotherapy massage device own different massage effect, coordinate with special prepared oil at the same time, doing comfort physiotherapy for body entirely, this is a big breakthrough of Chinese medicine nonmedicine therapy.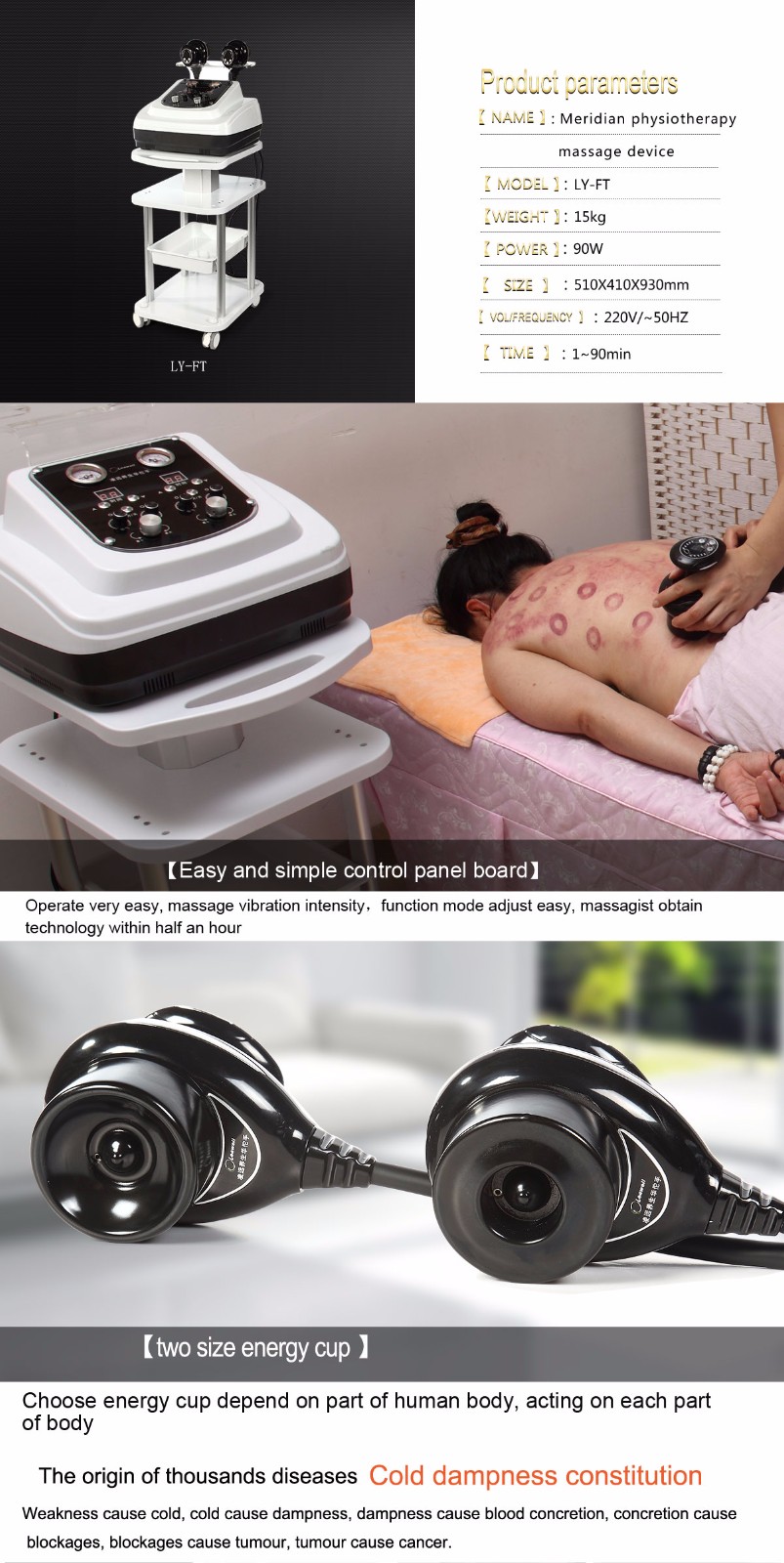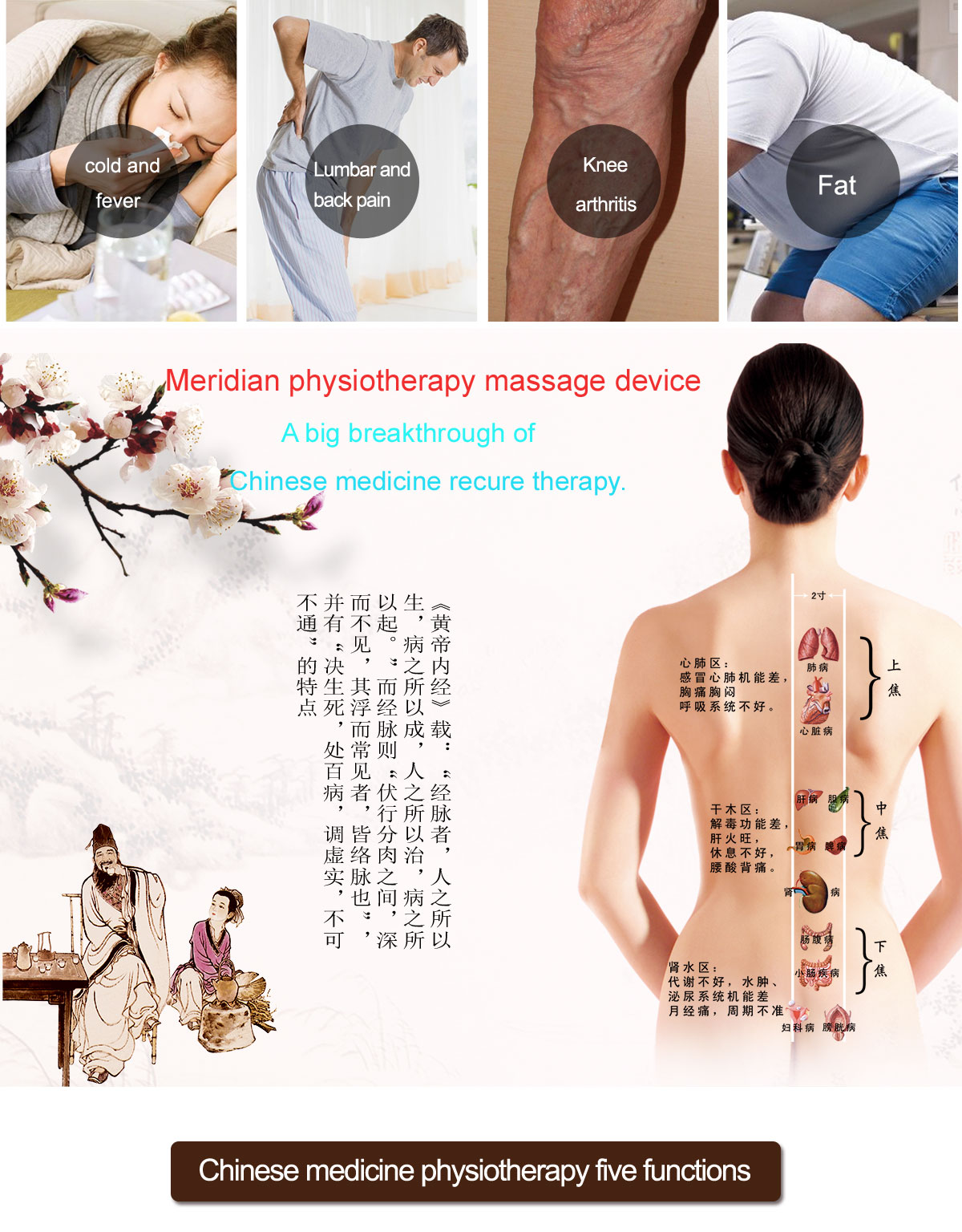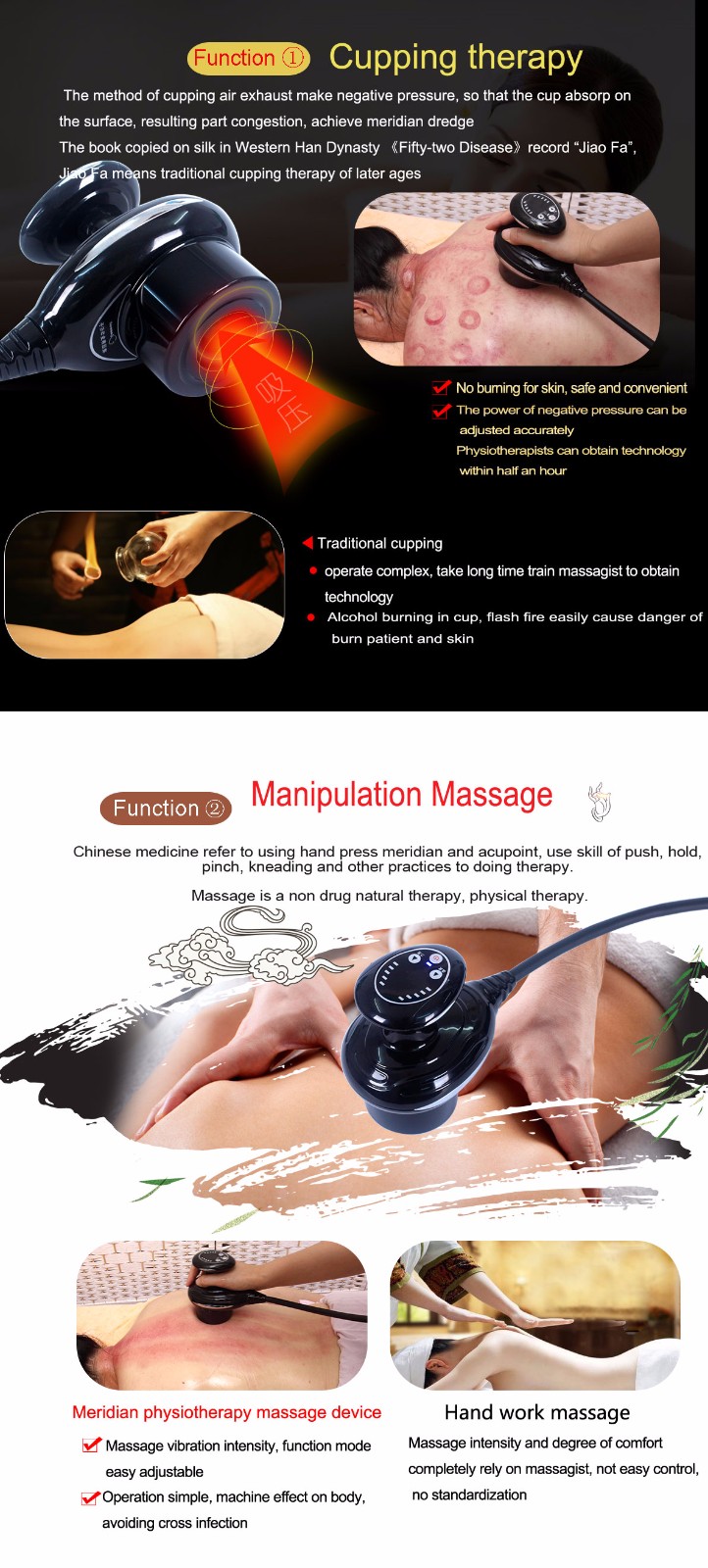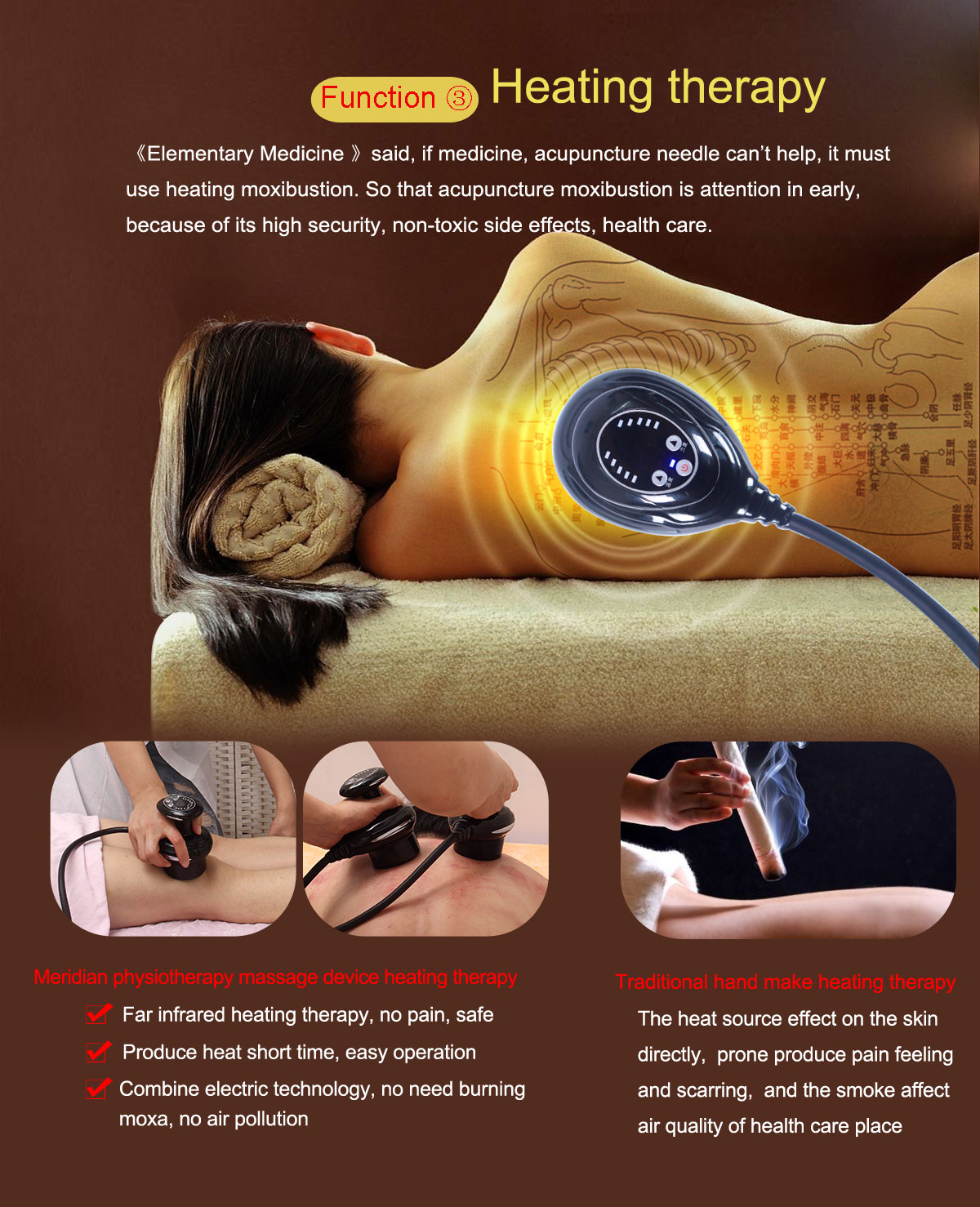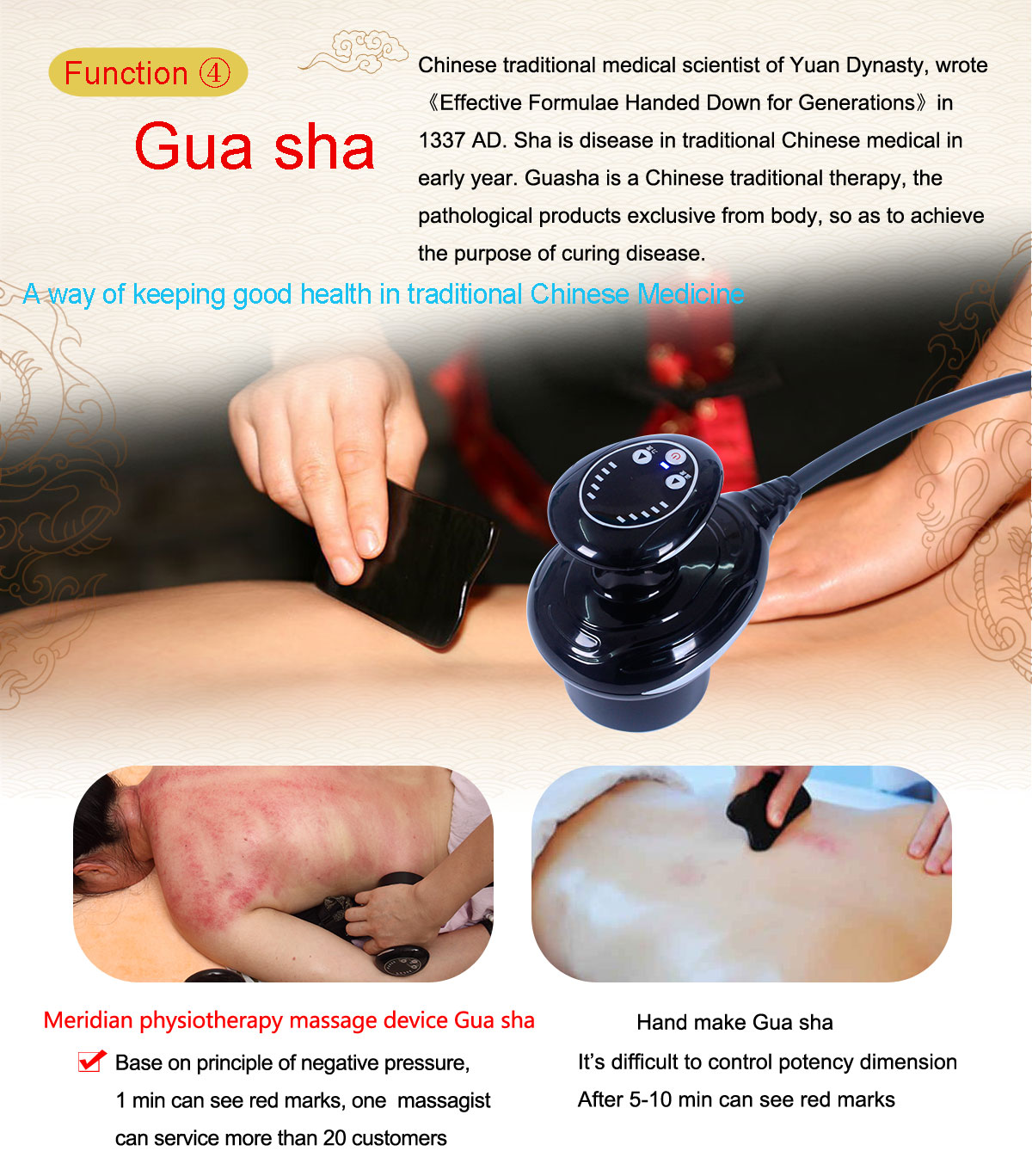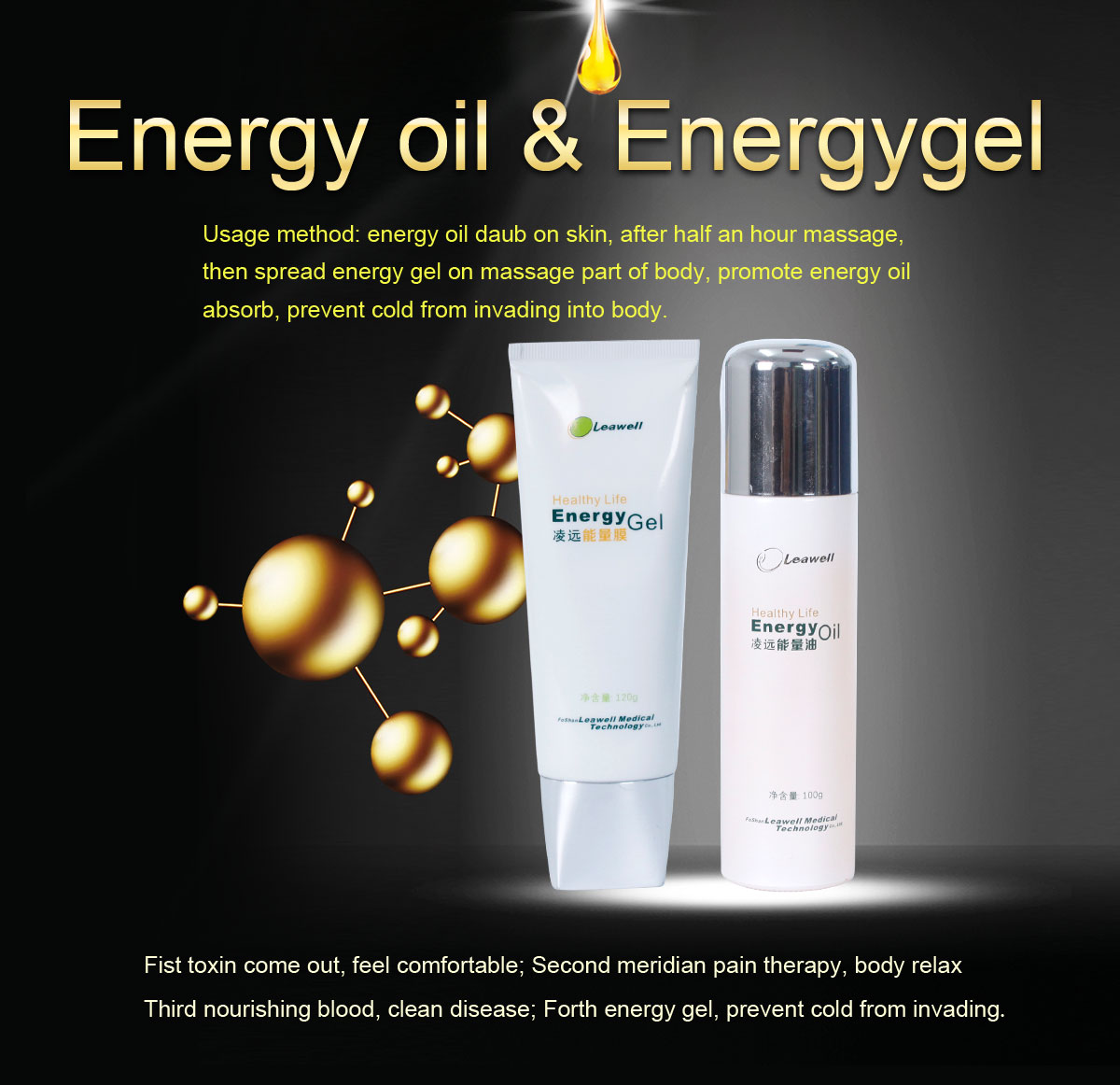 Beauty salon, Experience store, Health care center good assistant
A big breakthrough of Chinese medicine nonmedicine therapy
Healthy industry rise sharply, lead to health care form a sea-change, attract many entrepreneurs. Starting a business requires not only funds, but more important is a person of ability. Recently years, physiotherapy health care center, massage experience store, Chinese medicine physical health care hall, beauty salon appear in the streets and alleyways of city.

Traditional health care physiotherapy main form: Manipulation massage, Foot therapy, Sauna, Gua sha, Cupping, Moxa-Moxibustion, heating acupuncture ect. With the developing of modern science, electric machine instead of large hand work, such as Leawell Meridian physiotherapy massage device and red light moxibustion lamp, include most effect of Chinese medicine health care physiotherapy, satisfy people different requirement, overturn Chinese hand work physical therapy, one machine multipurpose, one massagist support one store in early, nowadays one device support one health care center and beauty salon. Especially the fashionable Chinese medicine meridian health care from 21st century, lead to health care style revolution with it's amazing effect.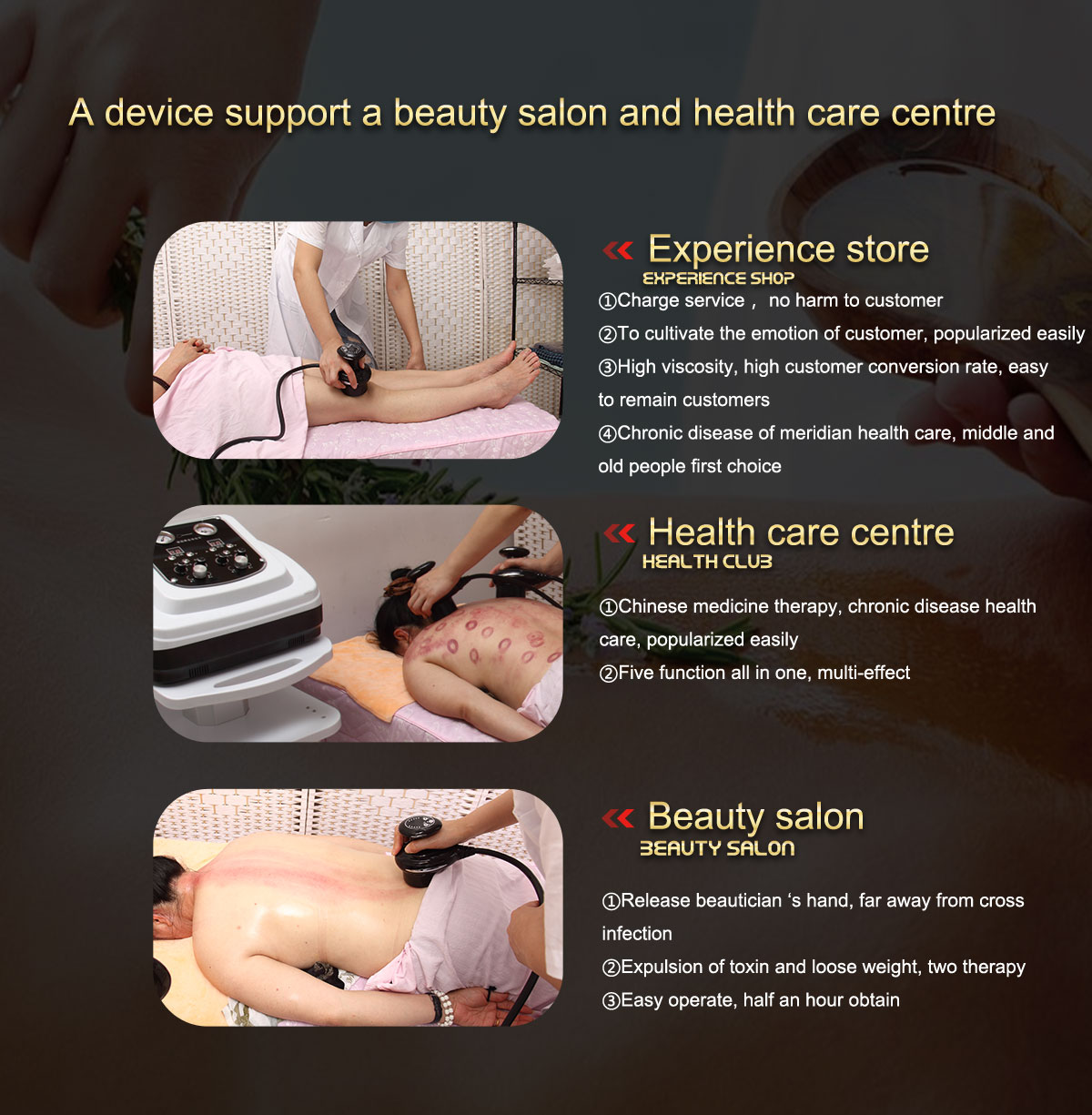 1. Press power on/off key back of main machine: LED display light up, the panel shows default time 45 minutes ( time can adjustable in usage, 1-90 min)
2. Press time " +" key: time increase 1 min press once, long press 1 second increase continuously, maximum to 90 min
3. Press time "-" key: time decrease 1 min press once, long press 1 second decrease continuously, minimum to 1 min
4. Press work on/off key: main machine function start
5. Press suction time knob: adjust suction time, range 0-9 second
6. Press exhaust time knob: adjust exhaust time, range 0-9 second
7. Press cupping potency dimension knob: adjust cupping power
8. Press energy cup on/off key: LED light turn blue to red, can adjust temperature and vibration power
9. Press temperature key: energy cup temperature can increased circularly ( 5 grade)
10. Press potency dimension key: energy cup power can increased circularly ( 5 grade)
11. When reach the scheduled work time, the device will stop working immediately and make a sound prompt.

Core technology

10 years household medical device research and development manufacturer