Product name:
Low medium frequency electrical treatment instrument
Product Type:
Multifunction physiotherapy instrument
Product Specifications:
320x210x80 mm (open up 230mm)
Packing size:
470x129x250mm
Rated voltage :
AC 110V 120V 220V 230V 50/60 HZ
Application:
Experience store/hospital/rehabilitation centre/office/home
Treatment site:
waist back, knee, whole body acupoint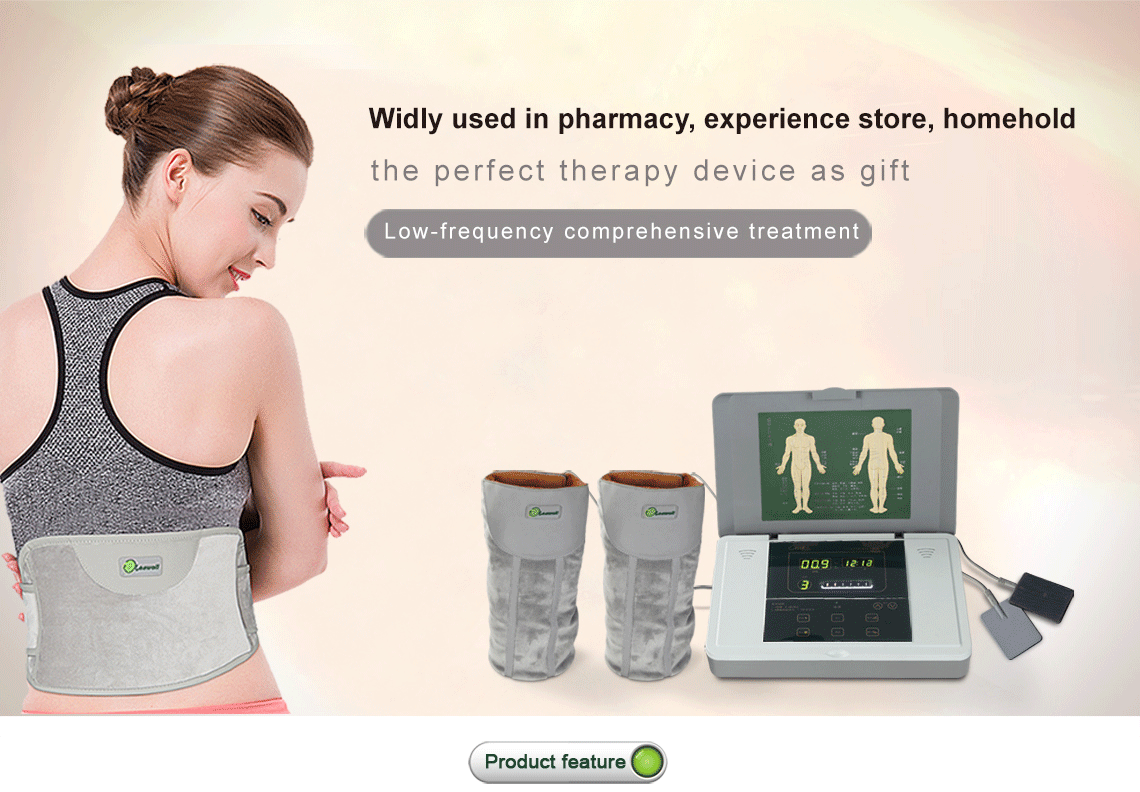 Medium frequency treatment instrument LY-528B base on the meridian theory and modern electromagnetic theory, developed a new generation medium frequency treatment instrument after years of research and clinical trials. Digital circuits controlled by microcomputer, output different data and different waveforms, obtain waveform which osteoarthropathy treatment required after expension and detection, through two sets of conductive adhesive skin electrodes pad cross-effect on wound site of human body, produce dynamic biological magnetic field at the intersection , dilution of inflammatory factors through an integrated oscillation effect, to ease pain, subsidence of a swelling, promote porosis. At a certain frequency of stimulation cause muscle contraction, not only play a role on muscles exercise, but also improve blood circulation. Furthermore, the electric energy of medium frequency device enhance temperature of wounded site directly, expand subcutaneous vascular, accelerate blood circulation and promote traditional Chinese medicine treatment effect, absorp rapidly, the affected area will feel comfortable warm feeling when doing heat therapy.
Leawell medium frequency treatment instrument has various treatment function, patients will able to get effective tremtment typically at home. Whatsmore, it's convenient, simple operation, easy to use, make osteoarthropathy daily therapy come to family oriented trend. Unique combination: moxibustion spectrum waist pad + knee pad + low/medium frequency, biological heating of medium frequency treatment instrument effect on waist and body with acupuncture massage, knead, pinch feeling, accelerate blood circulation, clearing the meridians.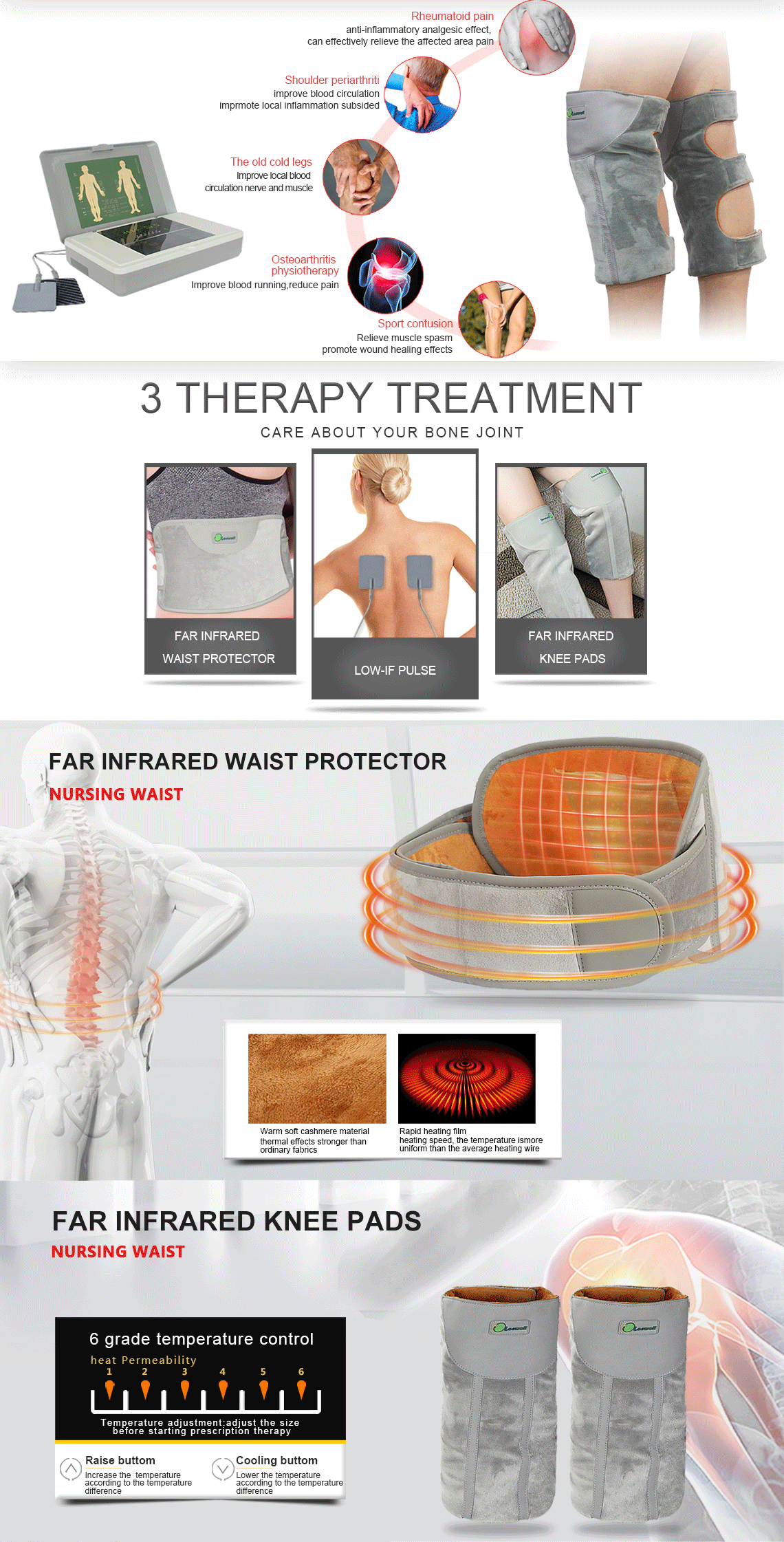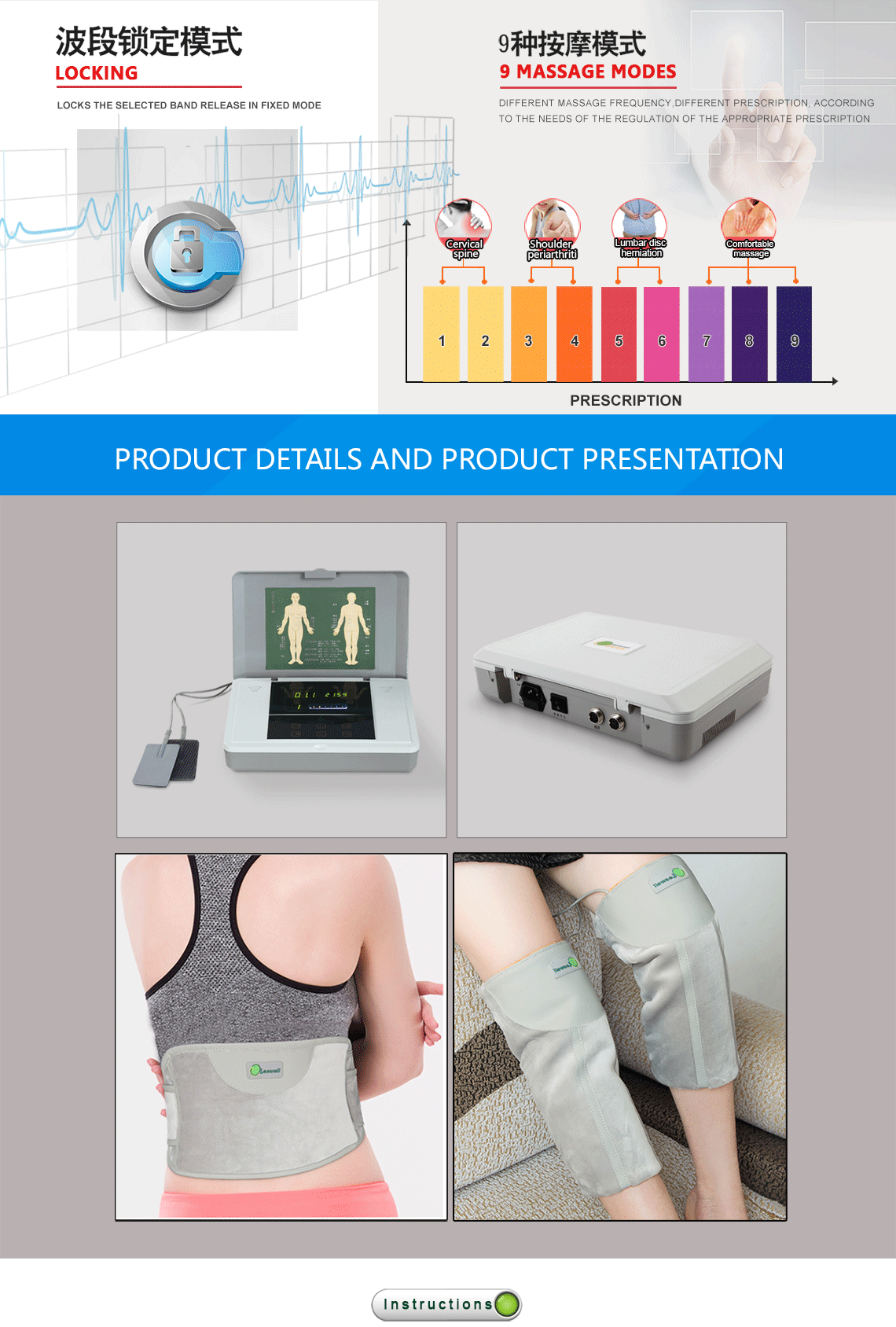 1. Put moxa package into pocket of knee pad and fixed before using medium frequency treatment instrument, then attach two Ashi patch on any affected part of body for directly treatment.
2. Use 1-2 times each day, don't over 30 mintues once.

3. Use on same body part, time interval can't less than 4 hours.

Core Technology


10 years household medical device research and development manufacturer