Product name:
Far infrared treatment device (dome)
Product Type:
Far infrared physical therapy
Product Specifications:
74.6x 44.6x 43.8 mm
Packing size:
746x 446x 438mm
Rated voltage :
AC 110V 120V 220V 230V 50/60 HZ
Application:
Rehabilitation Centre/ Clinics/ beauty parlor/ pharmacy/ home
Treatment site:
Cervical vertebra /shoulder/lumbar vertebra /knee-joint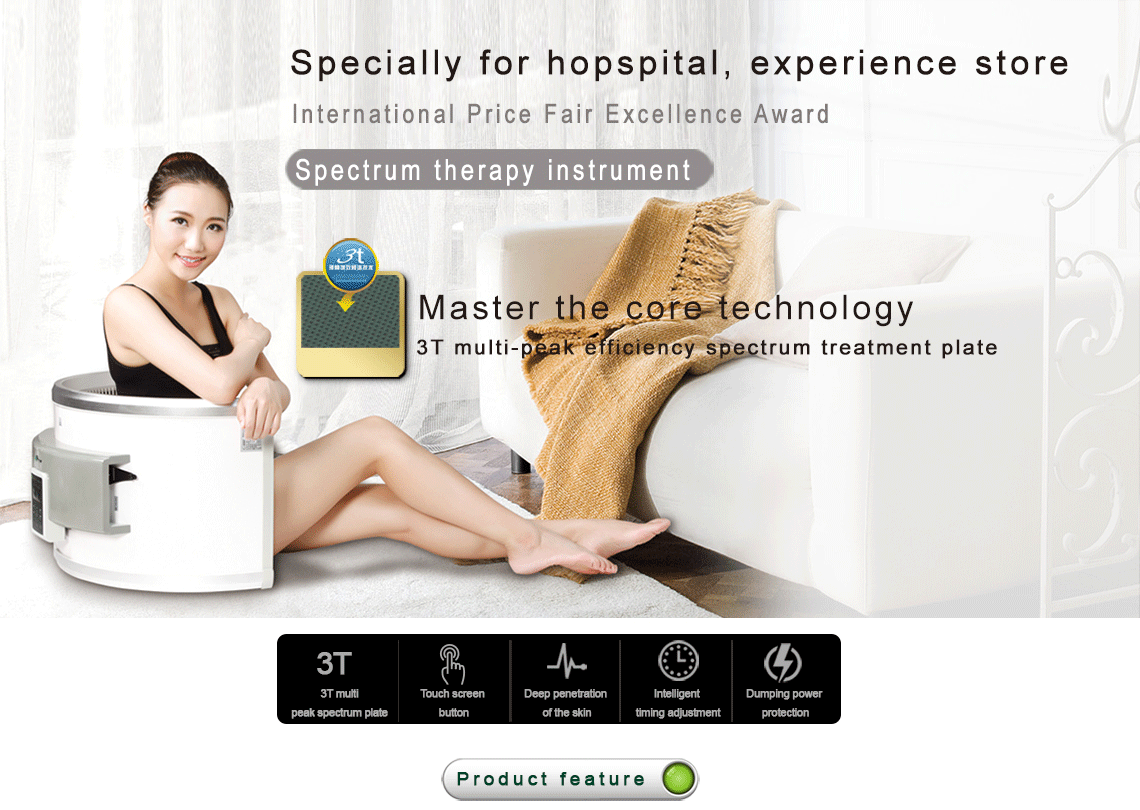 Far infrared treatment device dome LY-708 using an arc structure design of ergonomic semicircular, it's very convenent that you can supine, prone, lateral, sitting ect when doing irradiation. It has a large area of 3T multimodal treatment efficiency spectrum transmitter plate which can cover huge area and points at one time. Far infrared treatment device adopt bionics principle combine with advanced electronic technology, manual simulation physical factors in natural world, effect on human body to recover natural function of organism to achieve purpose of disease curing and preventing.
Far infrared treatment device visa a composite coating material insist of polymer based composite which has special function, radiate wide wave range infrared spectrum when heating, infrared spectrum wavelength of far infrared treatment device range 3-25μm, wavelength peak range 7.7-10μm, match with wavelength peak 9.35μm of human body infrared absorbtion (radiation), effect on human body occurring sympathetic vibration then produce effective biomedical influence, so achieve the effect that accelerate wound healing, lower blood glucose , improve body immunity.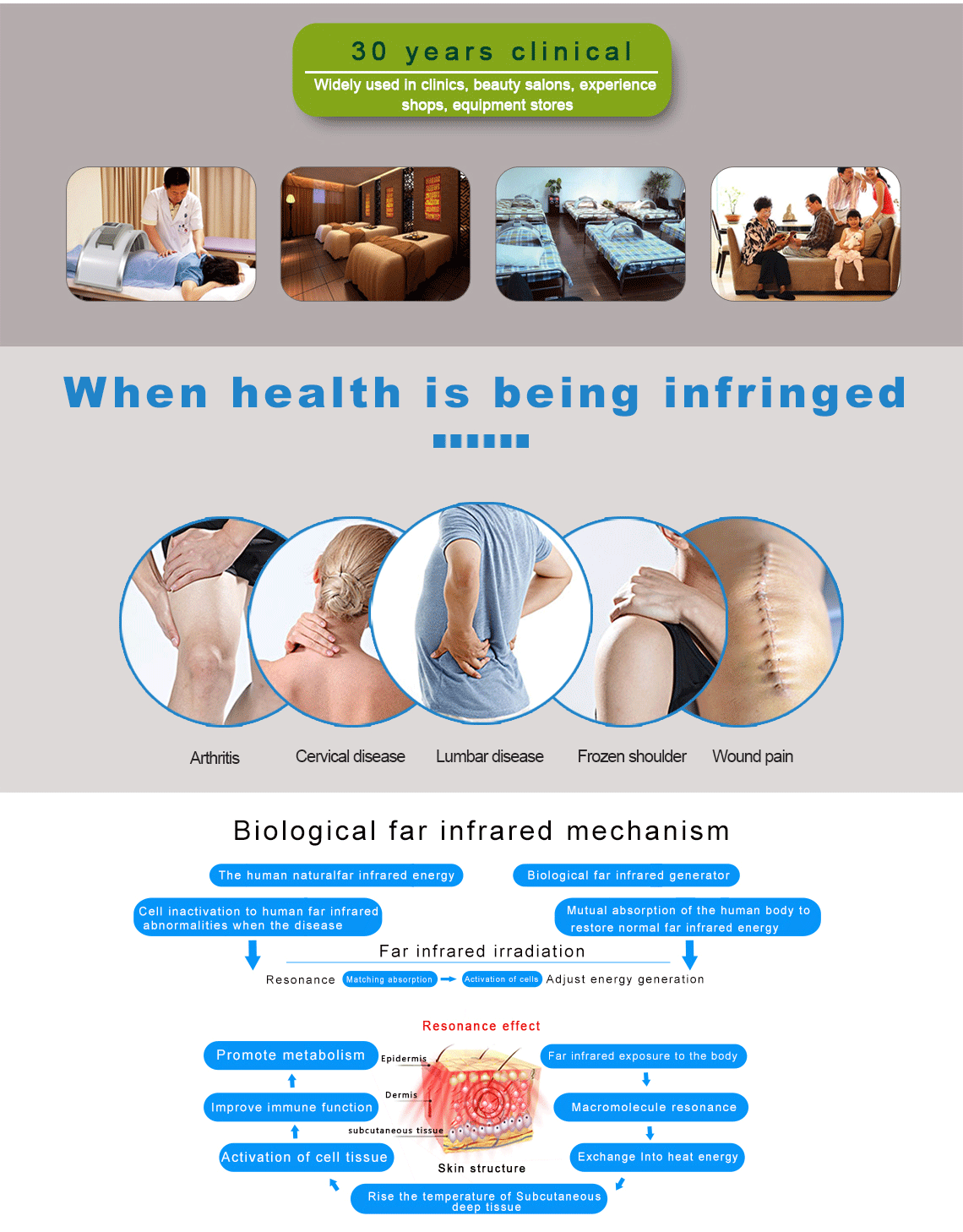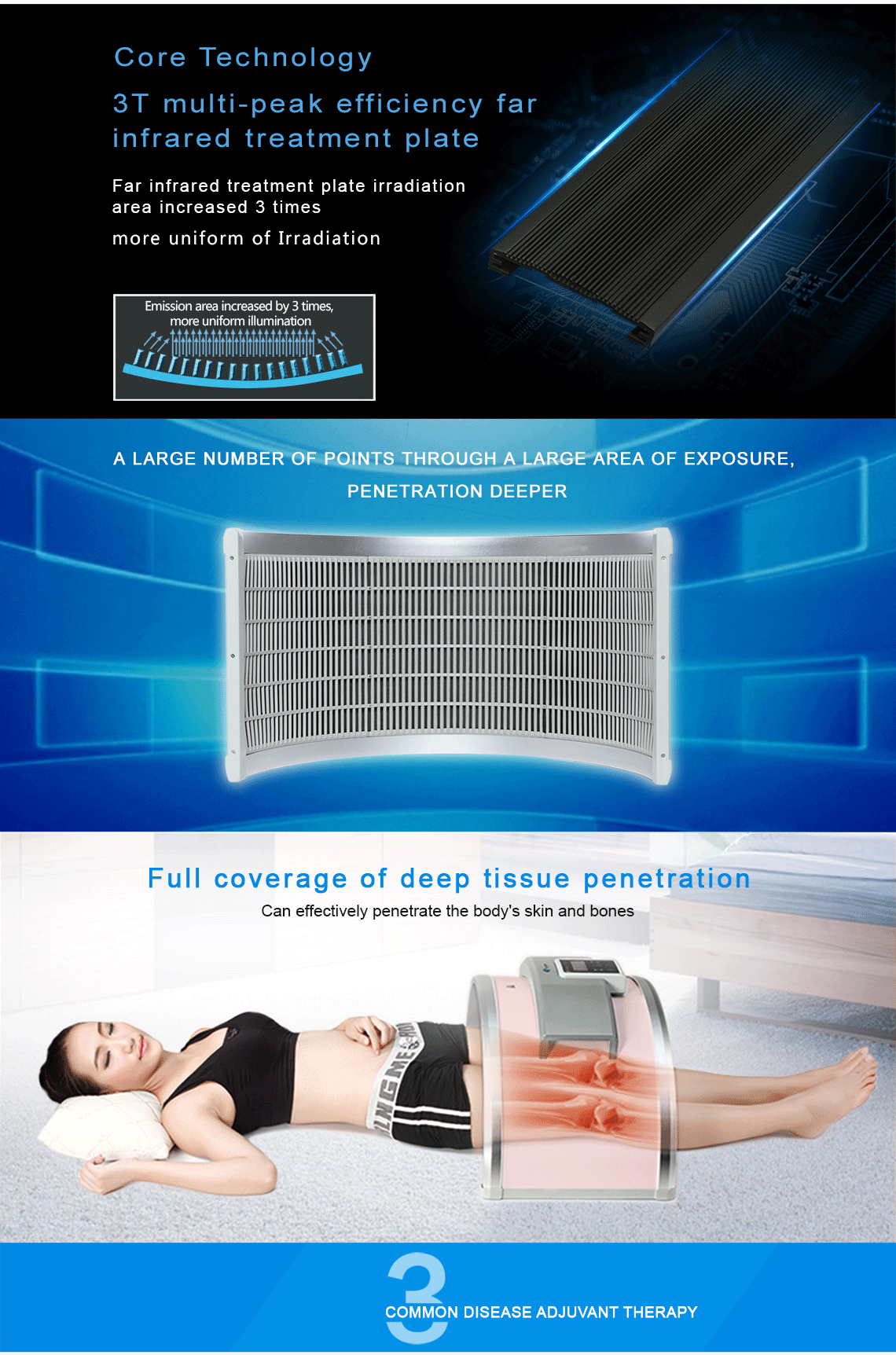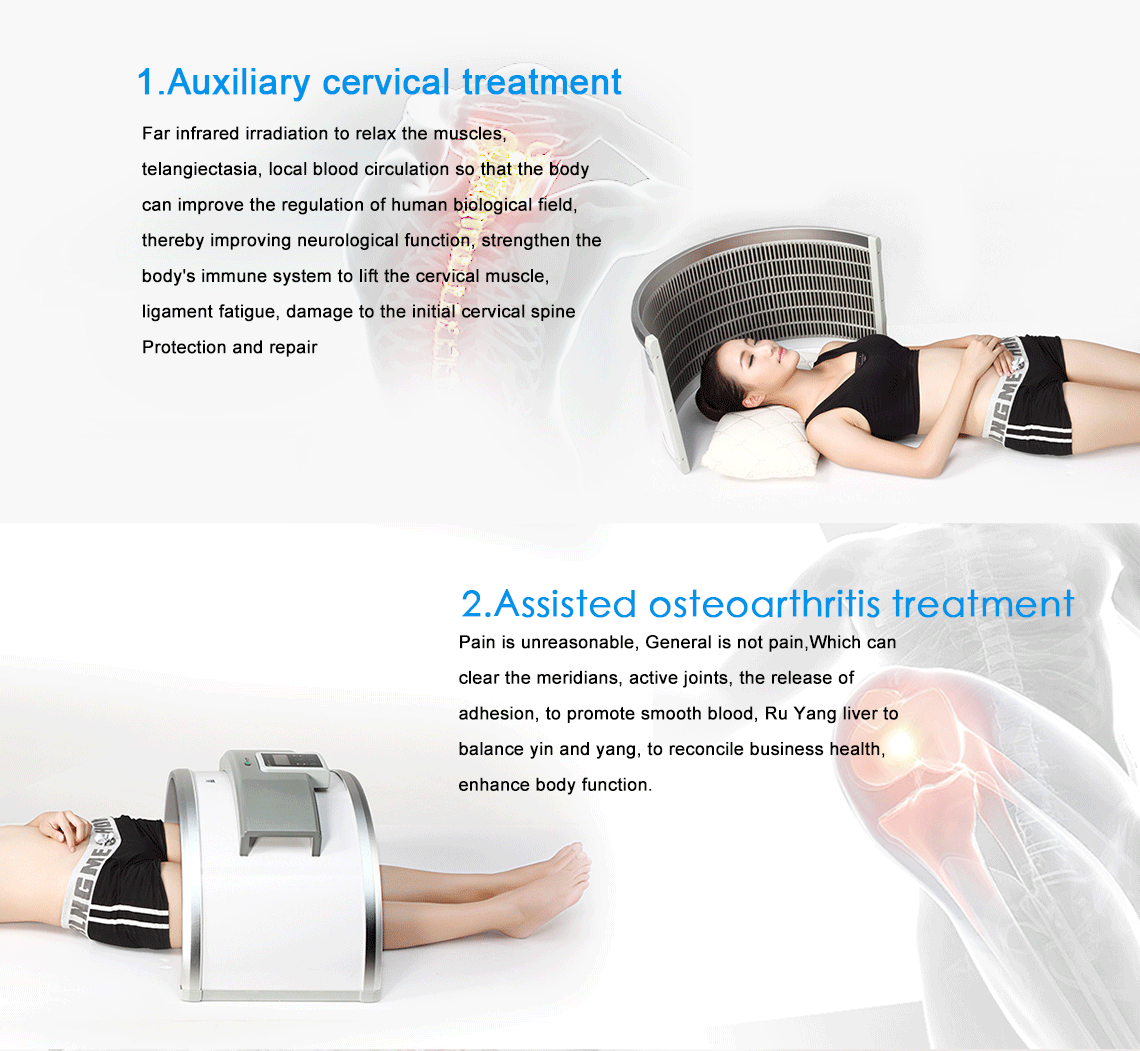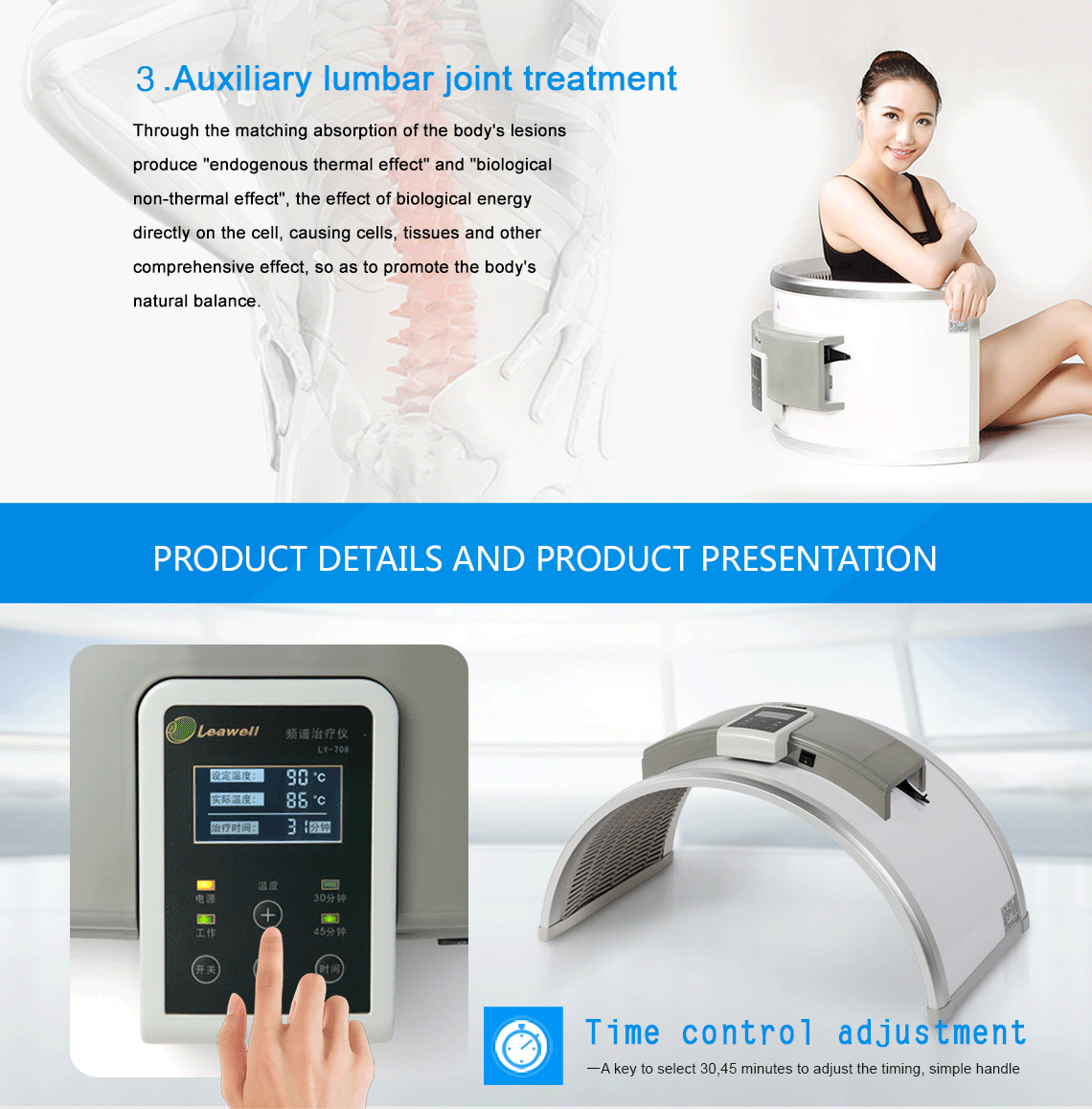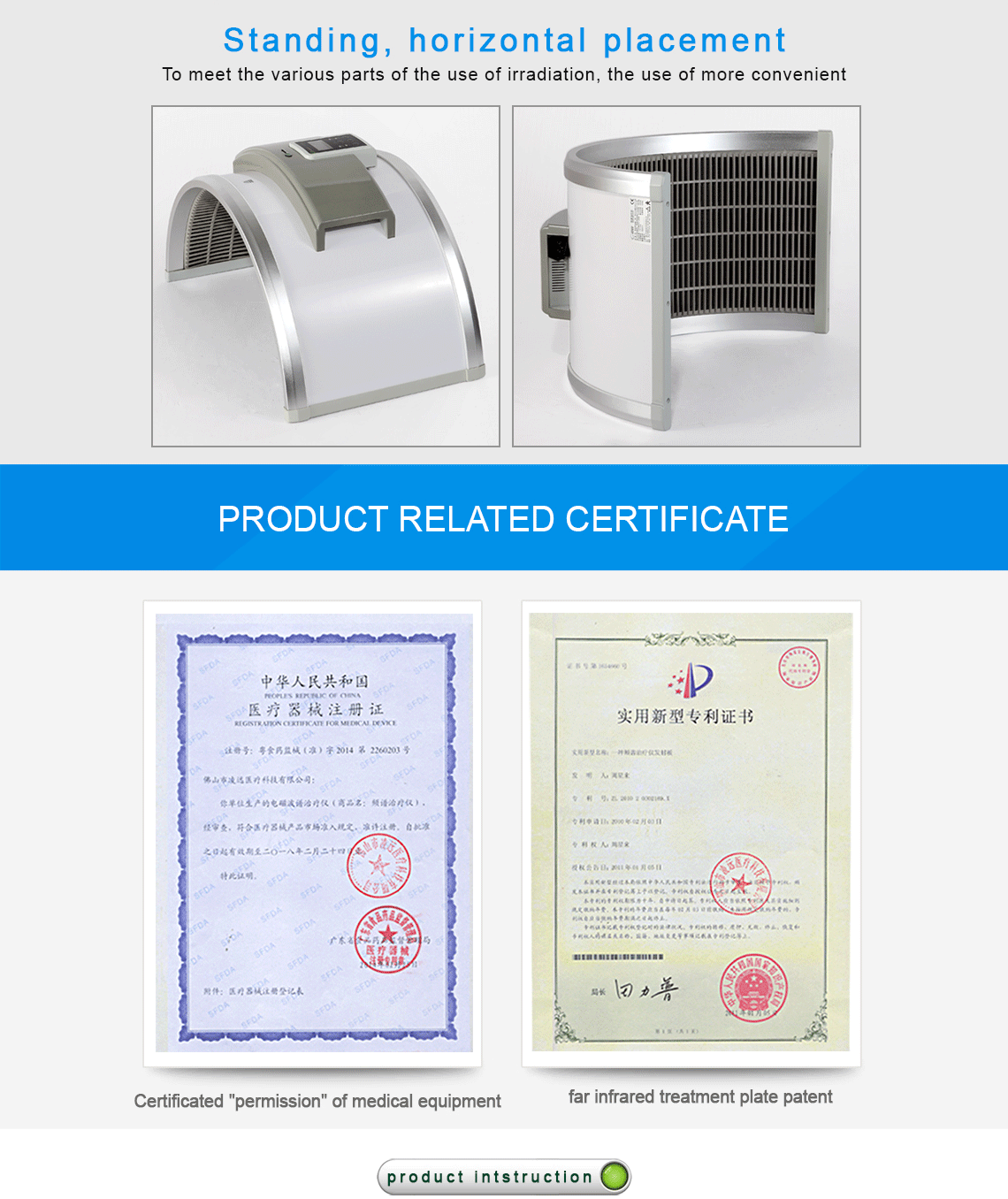 1. Warm up 5 minutes before using far infrared treatment device.
2. Irradiation site be exposed when doing therapy.
3. Irradiate 1-2 times each day, healthcare 1 time, don't over 30 mintues once.
4. Irrradiation gap 10-20cm between the body normal part, for head, face, chest, abdomen and ulcer have to keep above 25cm gap.

Core Technology

10 years household medical device research and development manufacturer