The 77rd China International Medical Equipment Fair (CMEF Spring) complete successfully at Shanghai in May. Under the situation of Global and Domestic economy recession, many medical equipment enterprises operate hardly, especially some medium and small-sized enterprises ignore product development and quality lead to close down. The change of consumption custom, improvement of live condiction, promotion of consumption concept make customer pursuit health medical equipment effect, so the requirement of product quality higher and higher.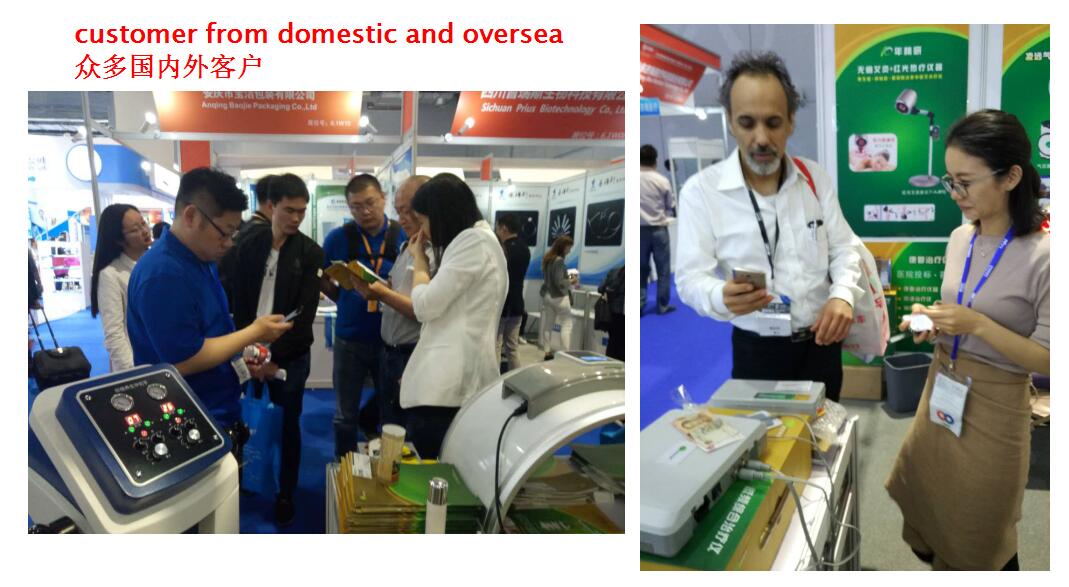 The 77rd fair people amount declined compare before, but accurate customers amount increased. In the fair, wearable and protable rehabilitation therapy device showroom people amount increased, the purchaser more focus on innovative products. The hot products are those high level devices which combinate Chinese medicine physiotherapy visia device to simulated hand therapy. With the global popularzing of Chinese medicine science, European and Southeast Asia market is fond of these type products, they first choose the products which has quality certification and product certification and technology paten.
Leawell focus on research and manufacture of hospital rehabilitation device, pharmacy and equipment hot sale device, household adjunctive therapy device. After the investigate and survey , we find that Chinese medicine therapy popular in the market, many health club, health care hall, experience store, beauty parlor appear in the streets and alleyways. These method of using Chinese meridian therapy to bring healthy to broad consumer, more and more attracted. Leawell depend on the market, after 2 years research and development, display many multifunction Chinese medical physiotherapy new products in the booth. In the fair, Leawell new research attracted, when display the meridian massager cupping device which combined five function: massage, Chinese manipulation, scraping, cupping, warm acupuncture, many customer came to experience and gave praise and appreciation of this product.
Leawell concluded a transaction with 10 chain business health care halsl, experience stores, beauty parlors from Wuhan, Guangdong, Hunan, Hebei ect, 3 days transaction amount 2 million. Leawell multifuntion meridian health care massager created a successful record in CMEF.