Product name:
Far infrared therapy device
Product Type:
Far infrared physical therapy
Product Specifications:
420x420x1190mm
Packing size:
900x195x475mm
Rated voltage :
AC 110V/120V 220V/230V 50/60HZ
Application:
Rehabilitation Centre/ Clinics/ beauty parlor/ pharmacy/ home
Treatment site:
cervical vertebra /shoulder/lumbar vertebra /knee-joint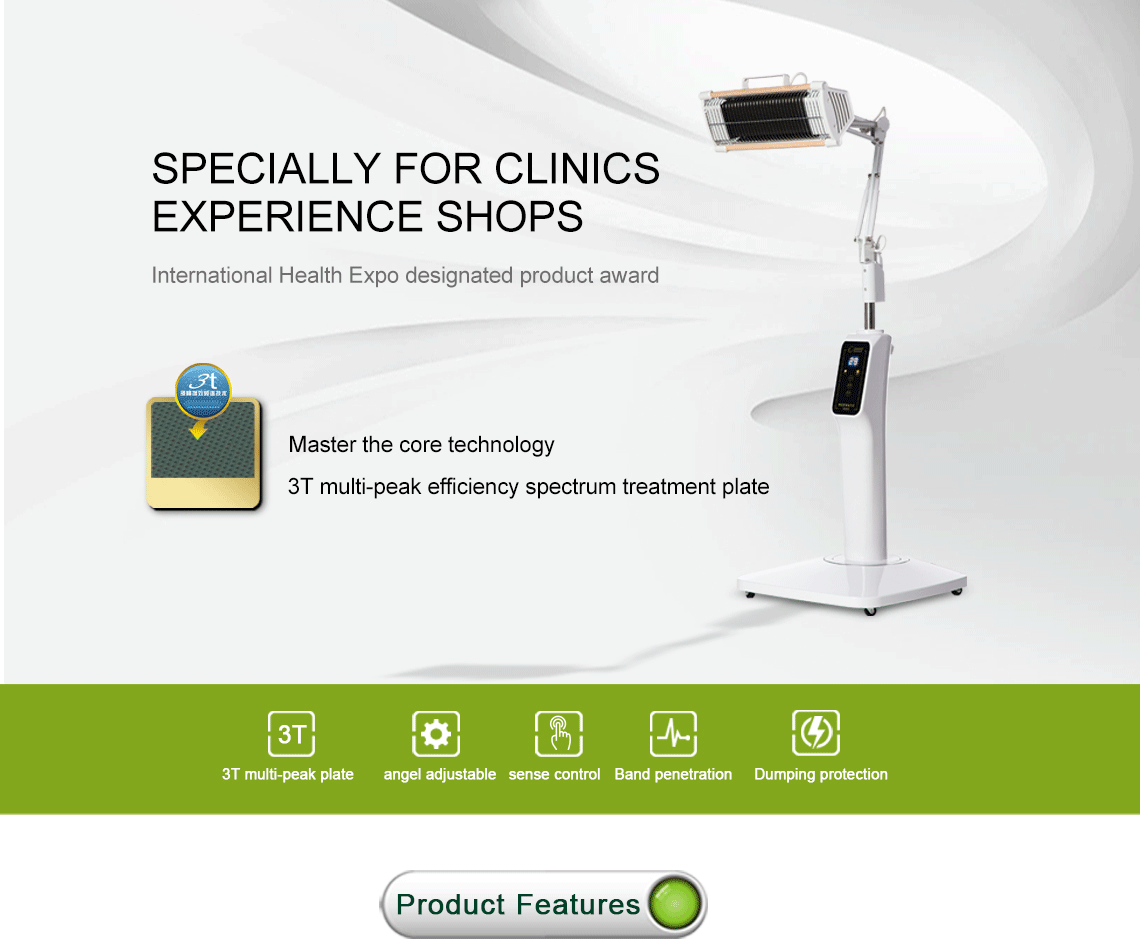 Far infrared therapy device LY-608B has a number of national patents for medical treatment instrument. Widely used in rehabilitation hospital of chronic diseases. Stylish, the treatment head can be freely rotated 360 °, to meet the needs of different parts of the body, easy to use. Far infrared therapy device adopt bionics principle combine with advanced electronic technology, manual simulation physical factors in natural world, effect on human body to recover natural function of organism to achieve purpose of disease curing and preventing.
Far infrared therapy device specific irradiate on wounded part and acupoint, transfer the electromagnetic energy to the biological energy that human body easy to absorb by irradiating, based on the principle of absorption matching, produce "bio-thermal effect" and "non-thermal effect"on wounded part, effect directly into the cell, forming bioactive substance histamine and acetylcholine, so achieve the effect that promote metabolism, promote blood circulation, improve body immunity.
Spectrum treatment is safe, harmless, effective healthcare treatment advocated in the Twenty-first century. Leawell far infrared therapy device is a effective natural healthcare device which combine with advanced science technology and China Medicine theory.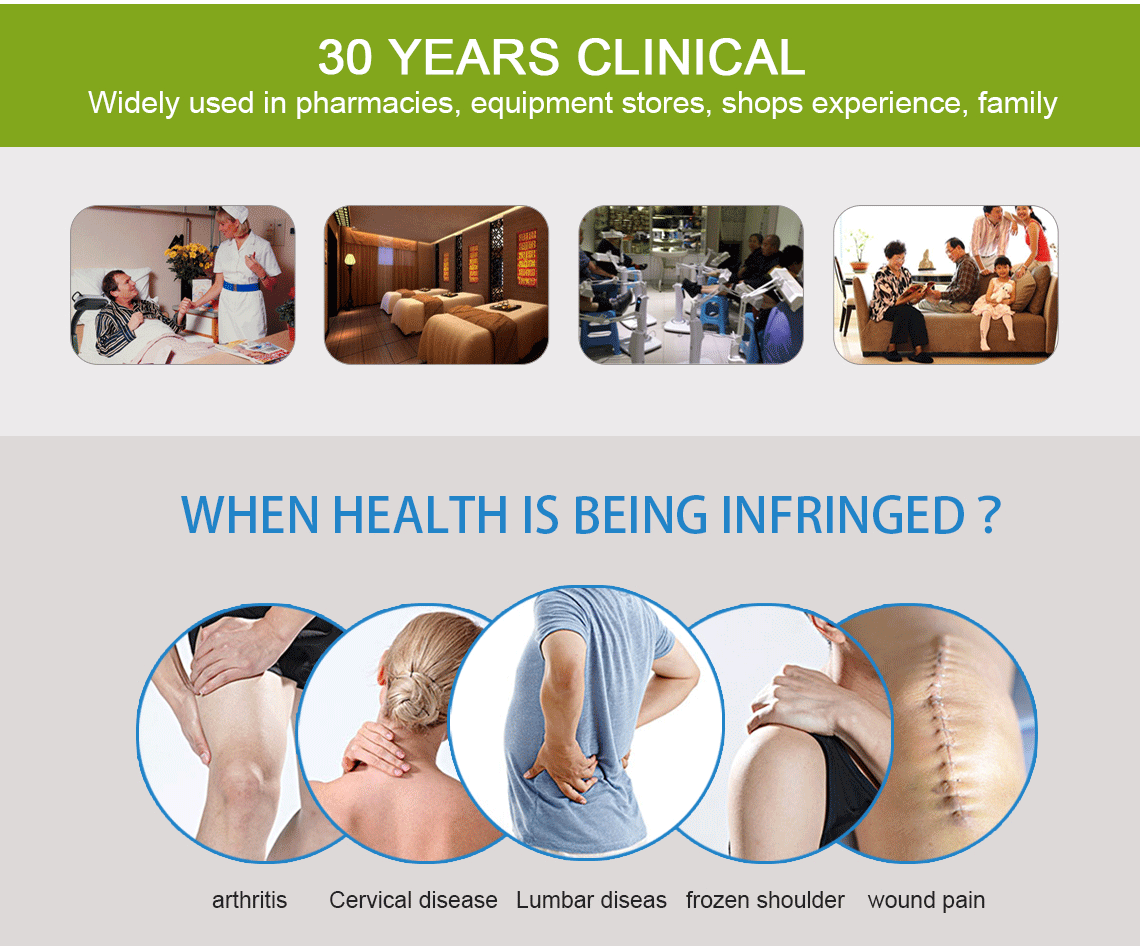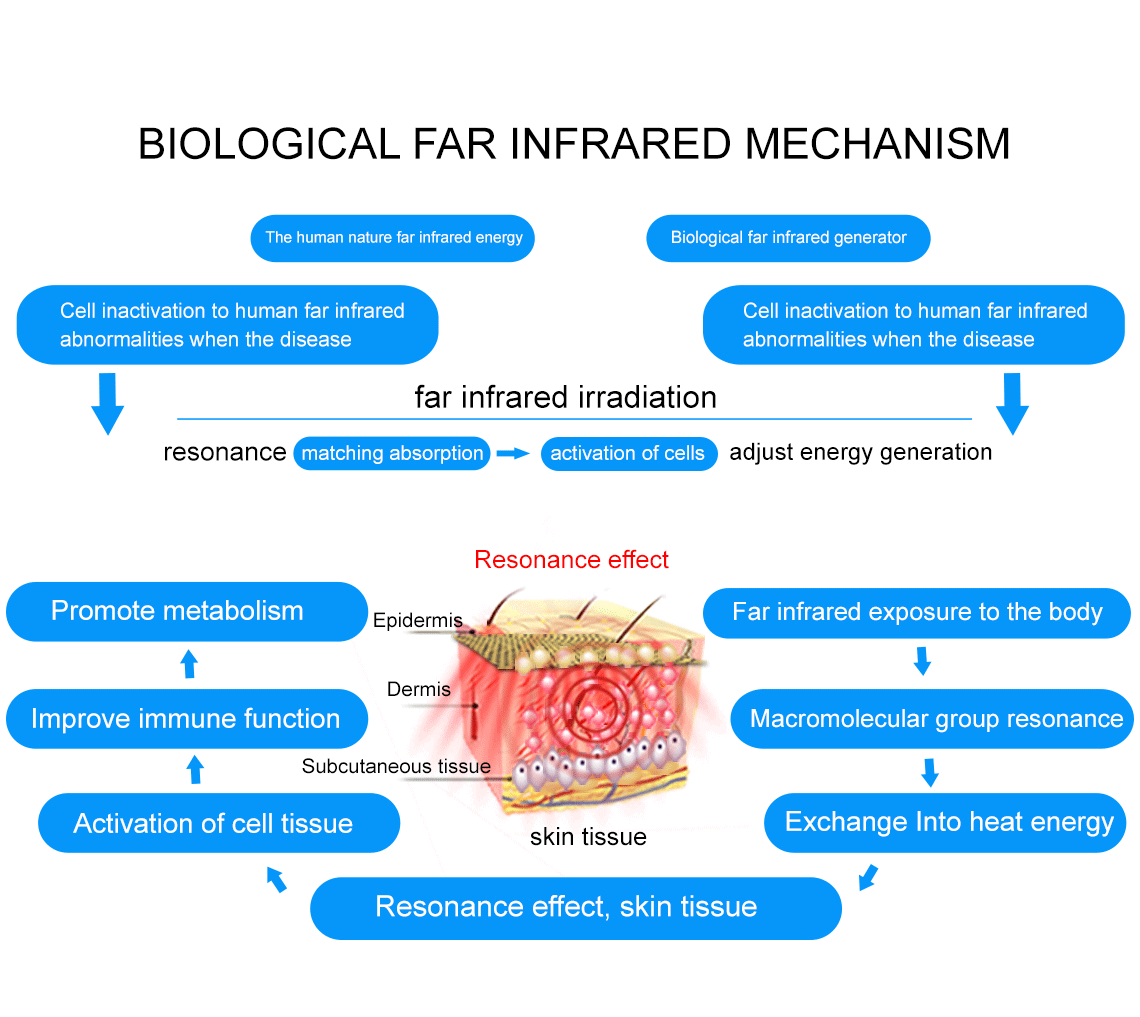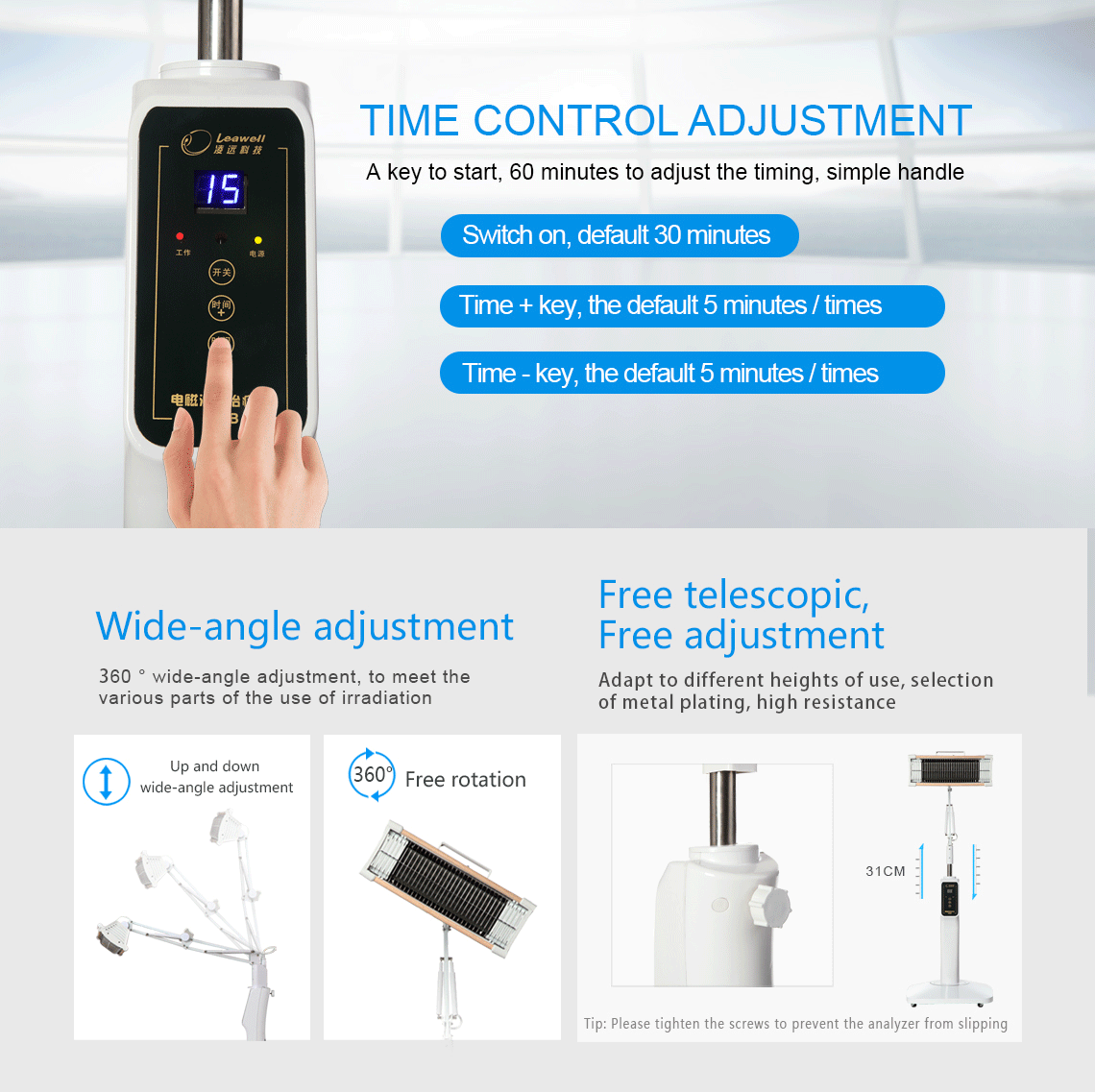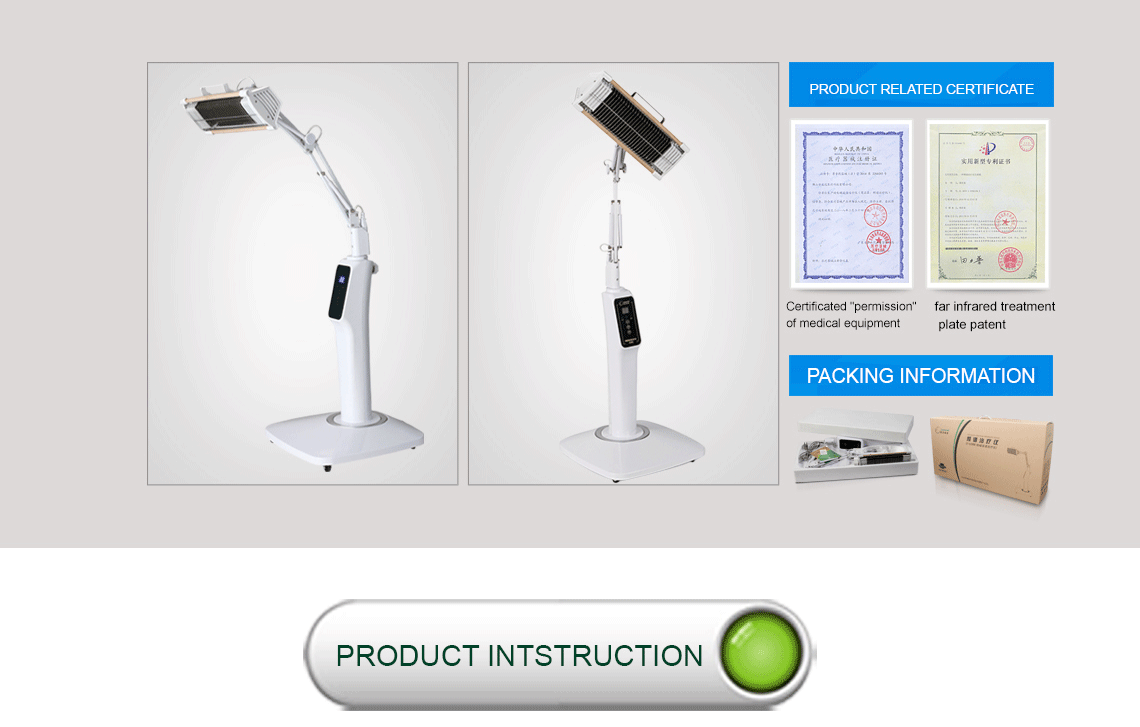 1. Warm up 5 minutes before using far infrared therapy device.
2. Irradiation site be exposed when doing therapy.
3. Irradiate 1-2 times each day, healthcare 1 time, don't over 30 mintues once.
4. Irrradiation distance 10-20cm, affected area feel confortable is suitable.

Core Technology

10 years household medical device research and development manufacturer