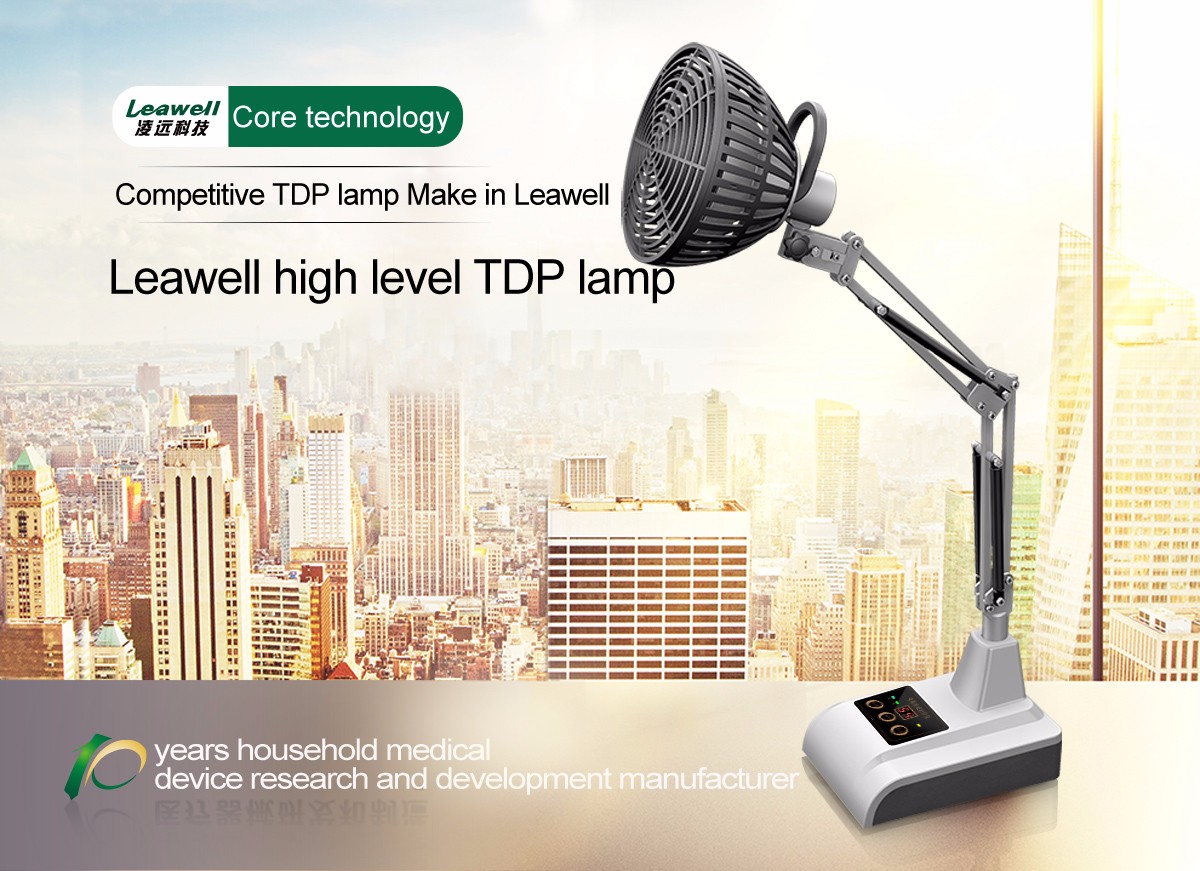 Leawell TDP lamp desktop is the upgrade product than traditional tdp lamp, infrared lamp, also known as Specific wave therapy device, an rehabilitation therapy device that currently a lot of ordinary families use for health care.
Leawell TDP lamp new upgrade and remould according to the various technical defects of the traditional lamp, solve the problems of traditional lamp use coated film, electric wire as heat source lead to treatment plate uneven heating, temperature rise slowly, large temperature difference, irradiation not comfortable, easy to burn out burn, film easy to fall off and other technical problems in the long term.
Leawell TDP lamp walks in the front of the market with the breakthrough core technology. Using advanced 3T multi peak efficiency patent spectrum technology, heating evenly, irradiation comfort, irradiation area enlarge and wide frequency spectrum etc features. Leawell core technology etching heating plate, overcome traditional heating wire defect of uneven heating, easy to burn, short life, come to heating evenly, safe and stable, continuous service life more than 5000 hours, no need to replace.
The principle of TDP lamp is depend on far infrared as main energy of wide frequency spectrum feature, extending to millimeter wave. Through direct irradiation effect on the human body, produce beneficial physiological and biochemical reactions, which regulate human body function system, achieve the health care effect, enhance the body absorption of elements which is short of, improve the body's immunity and disease resistance.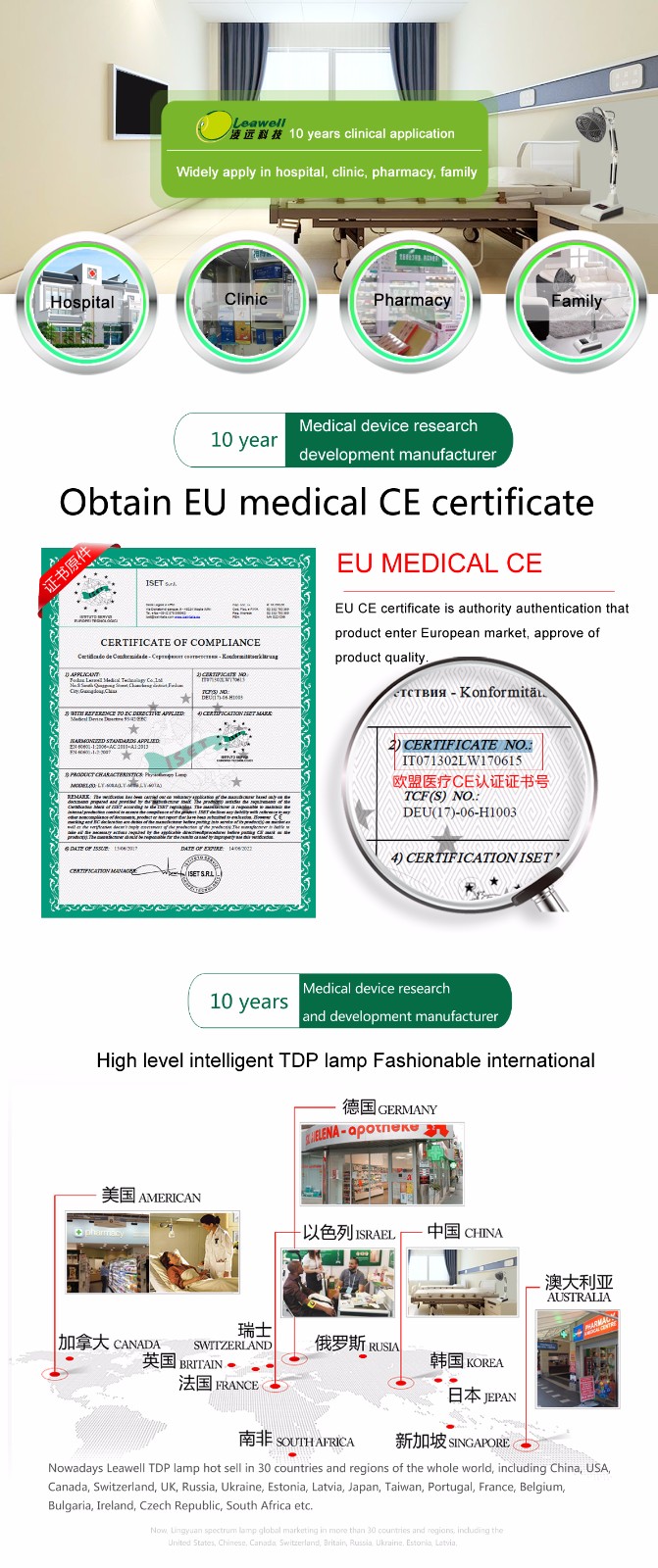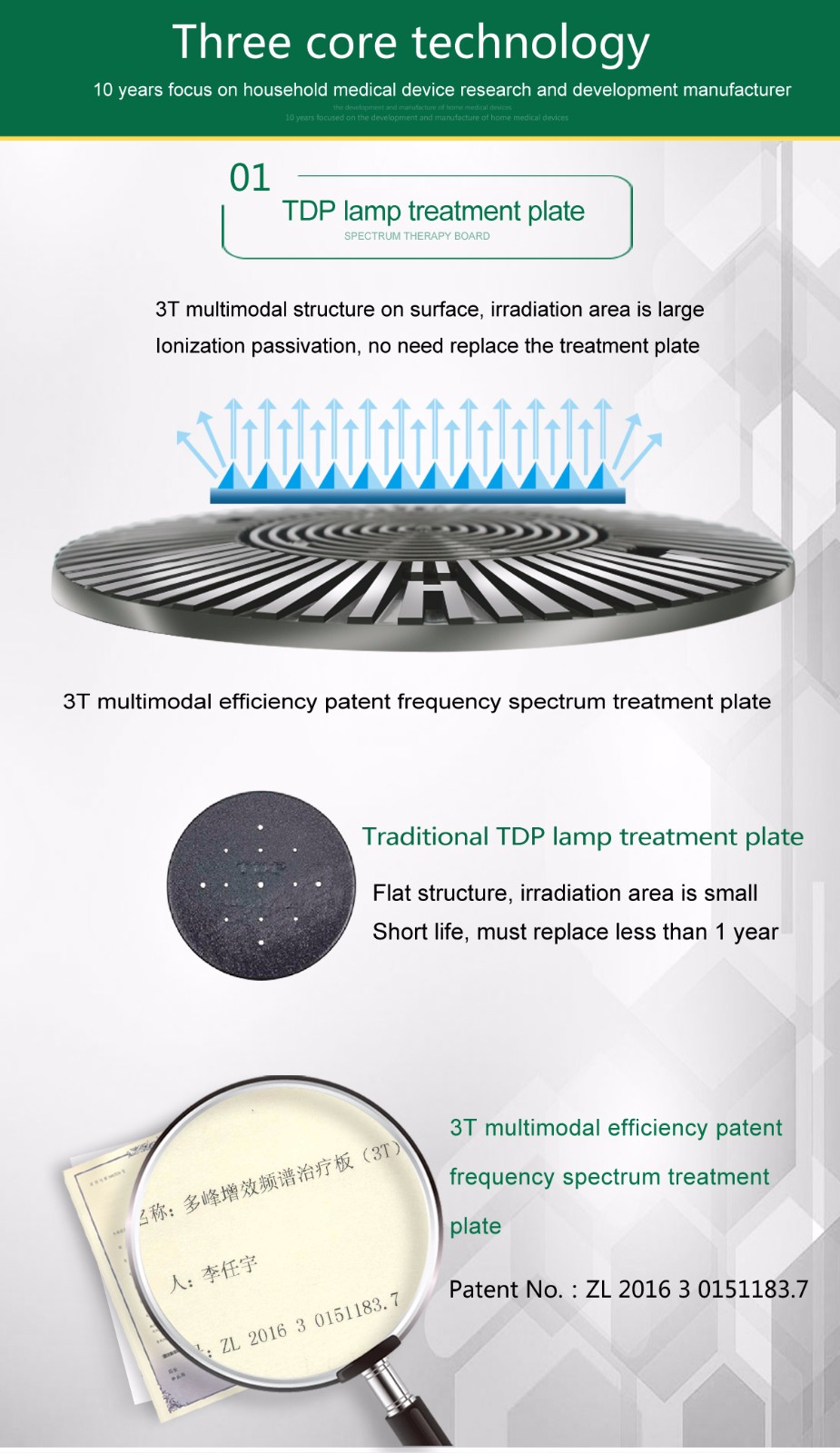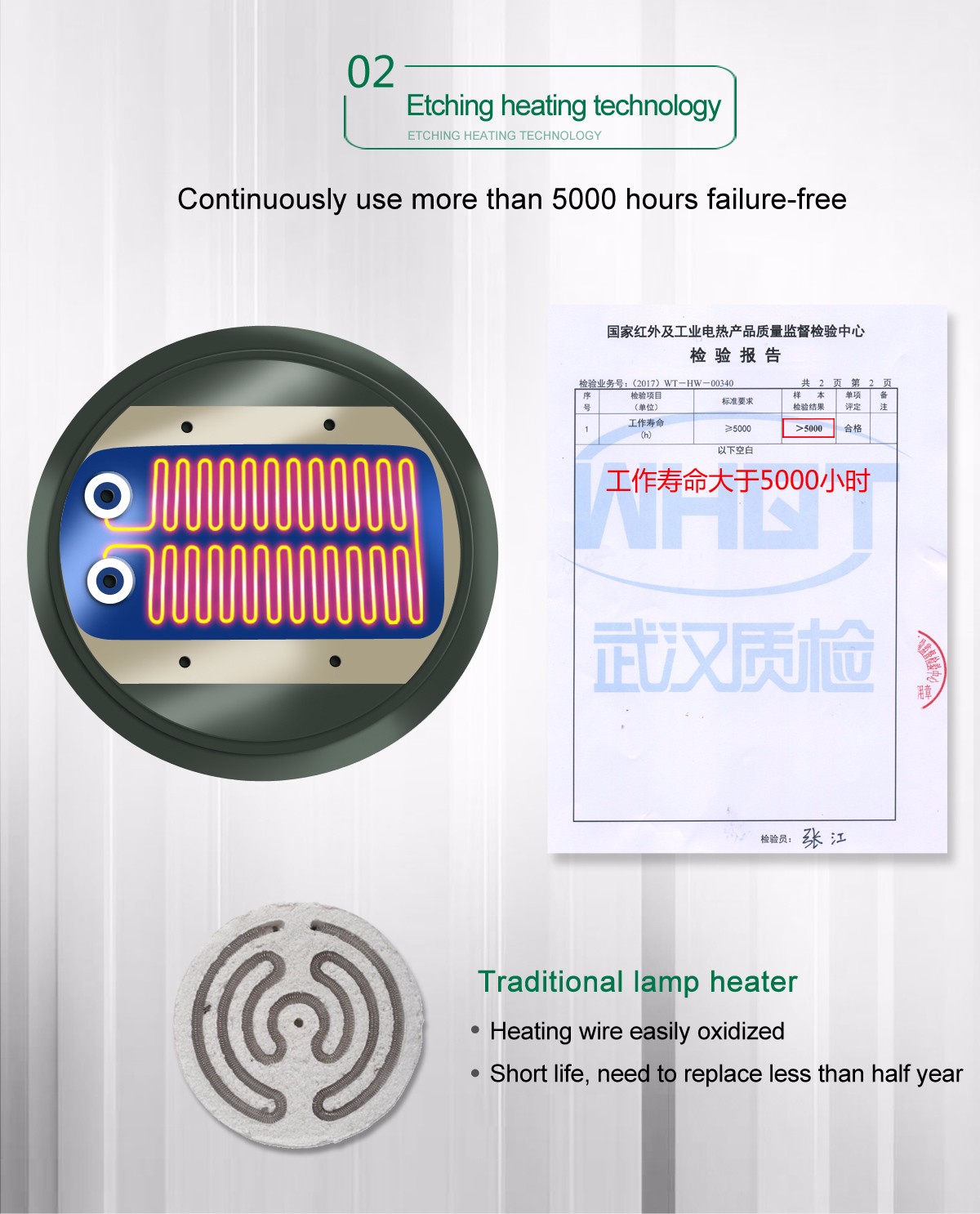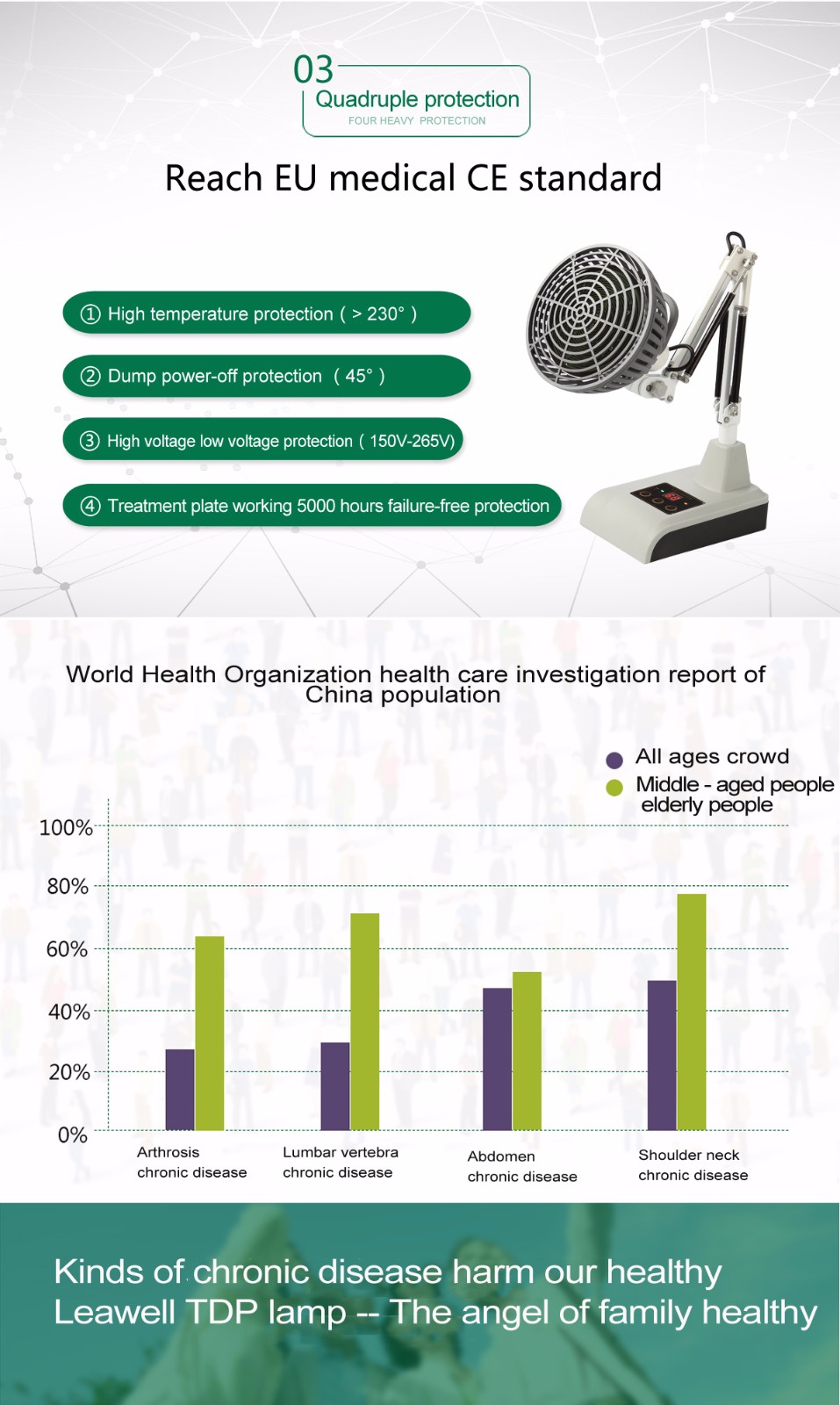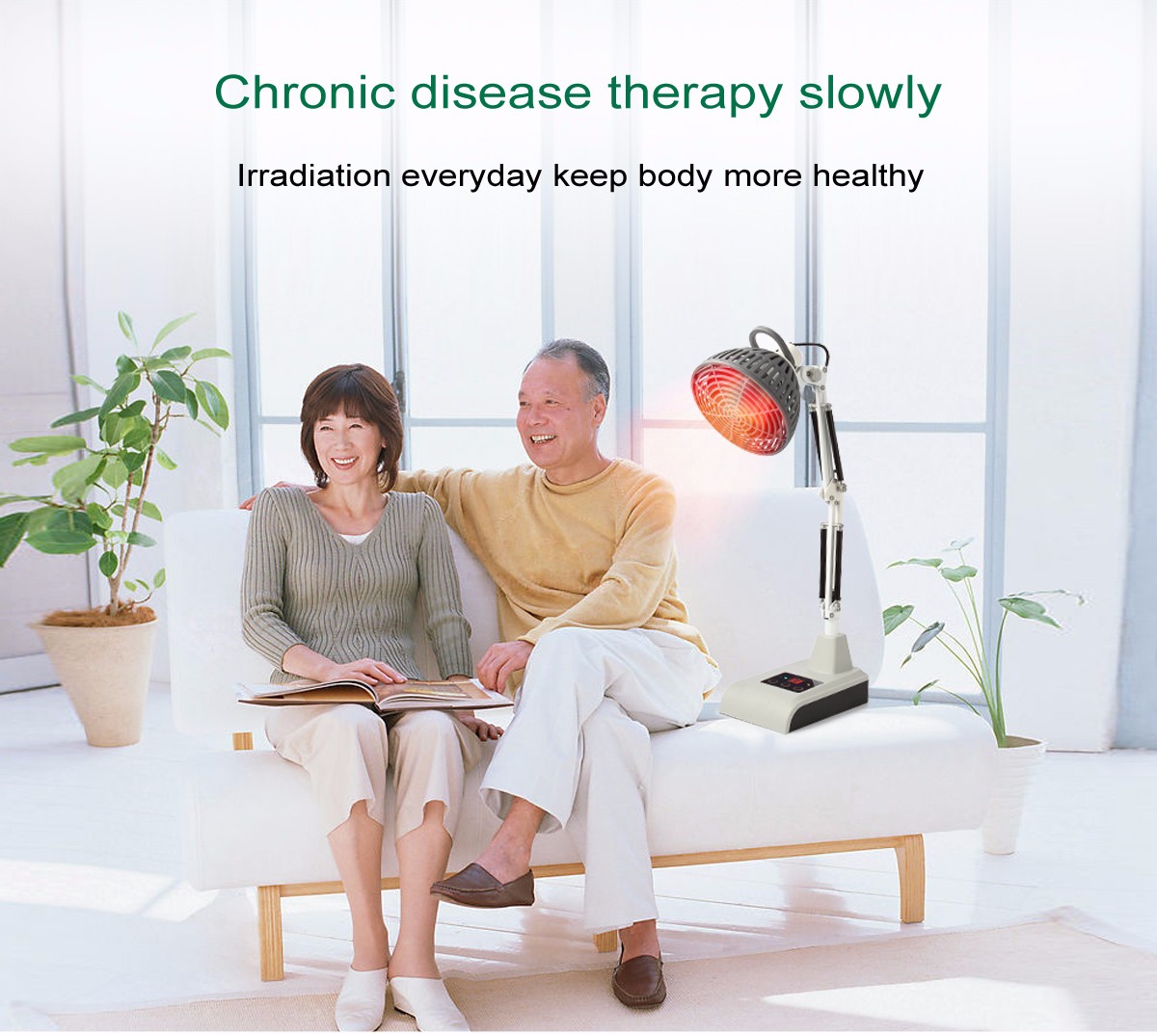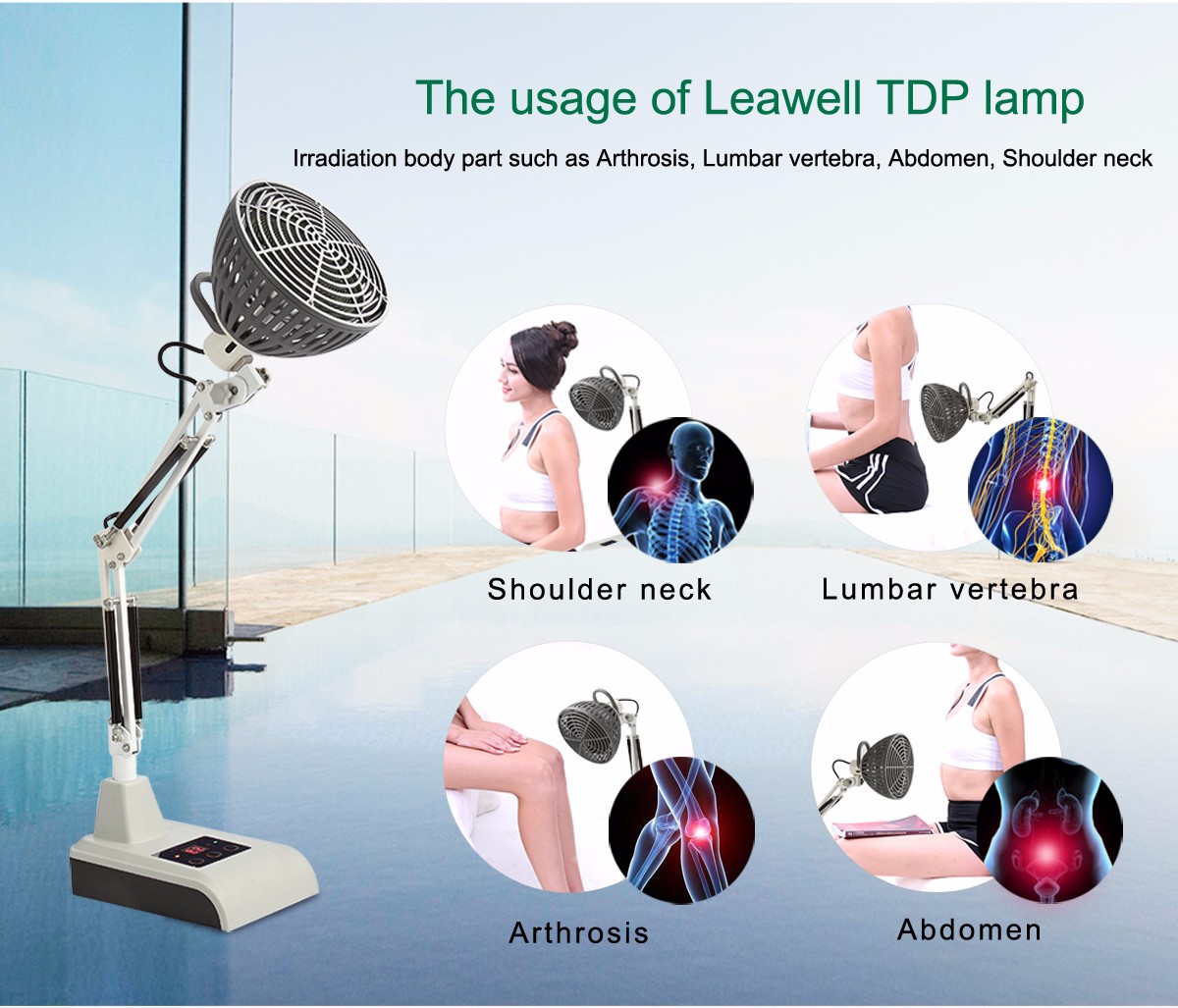 Warm up 5 minutes before using TDP lamp.
Irradiation site be exposed when doing therapy.
Irradiate 1-2 times each day, healthcare 1 time, don't over 30 mintues once.
Irrradiation gap between body 10-20cm, affected area should feel confortable.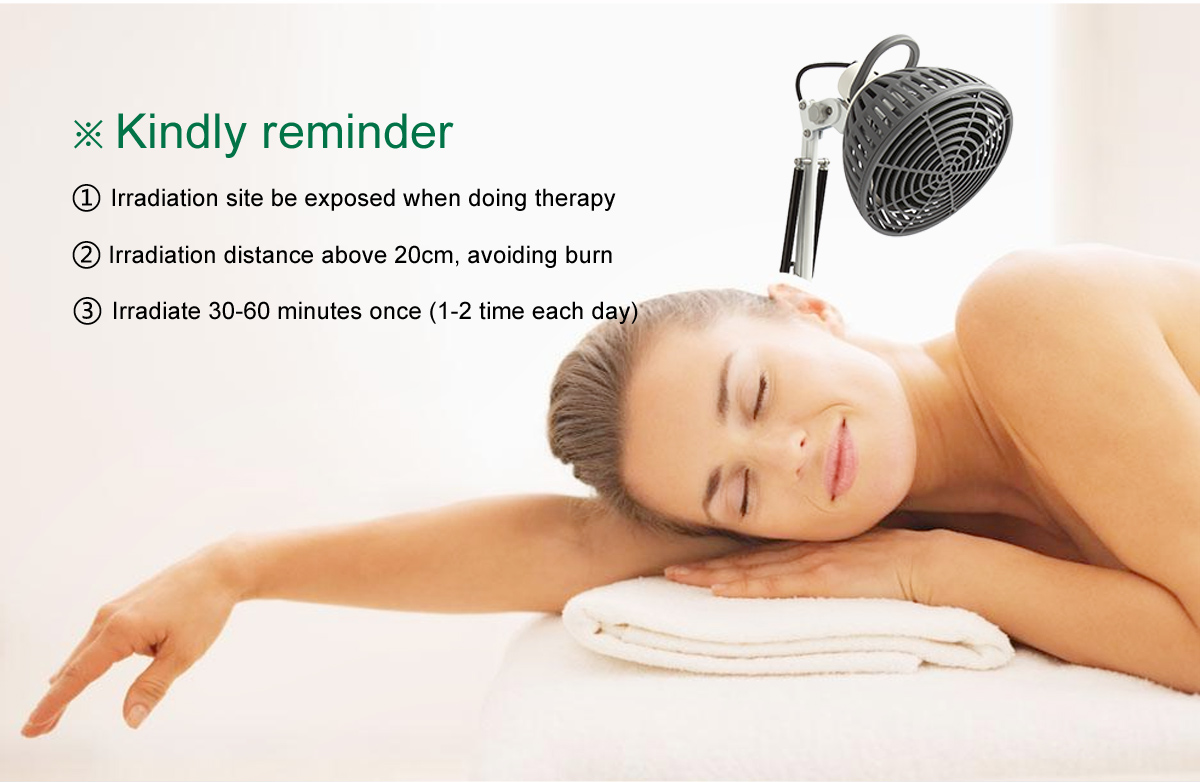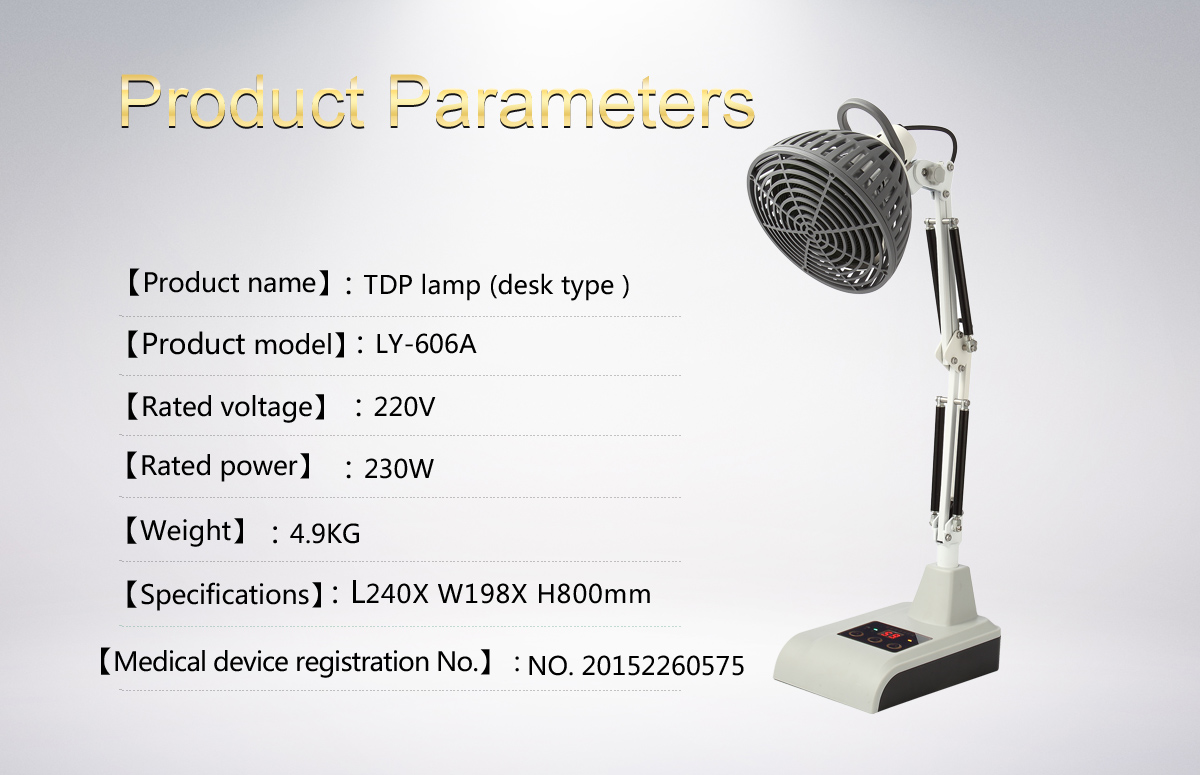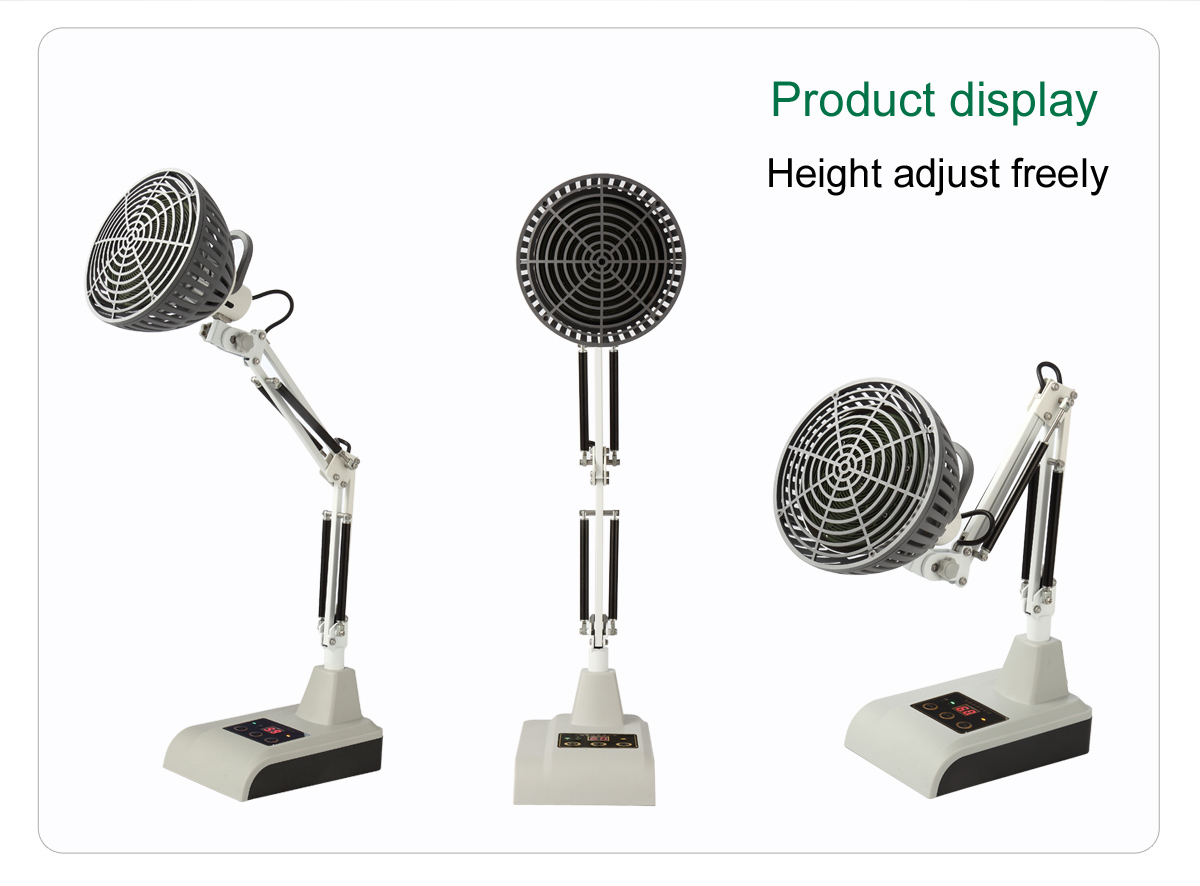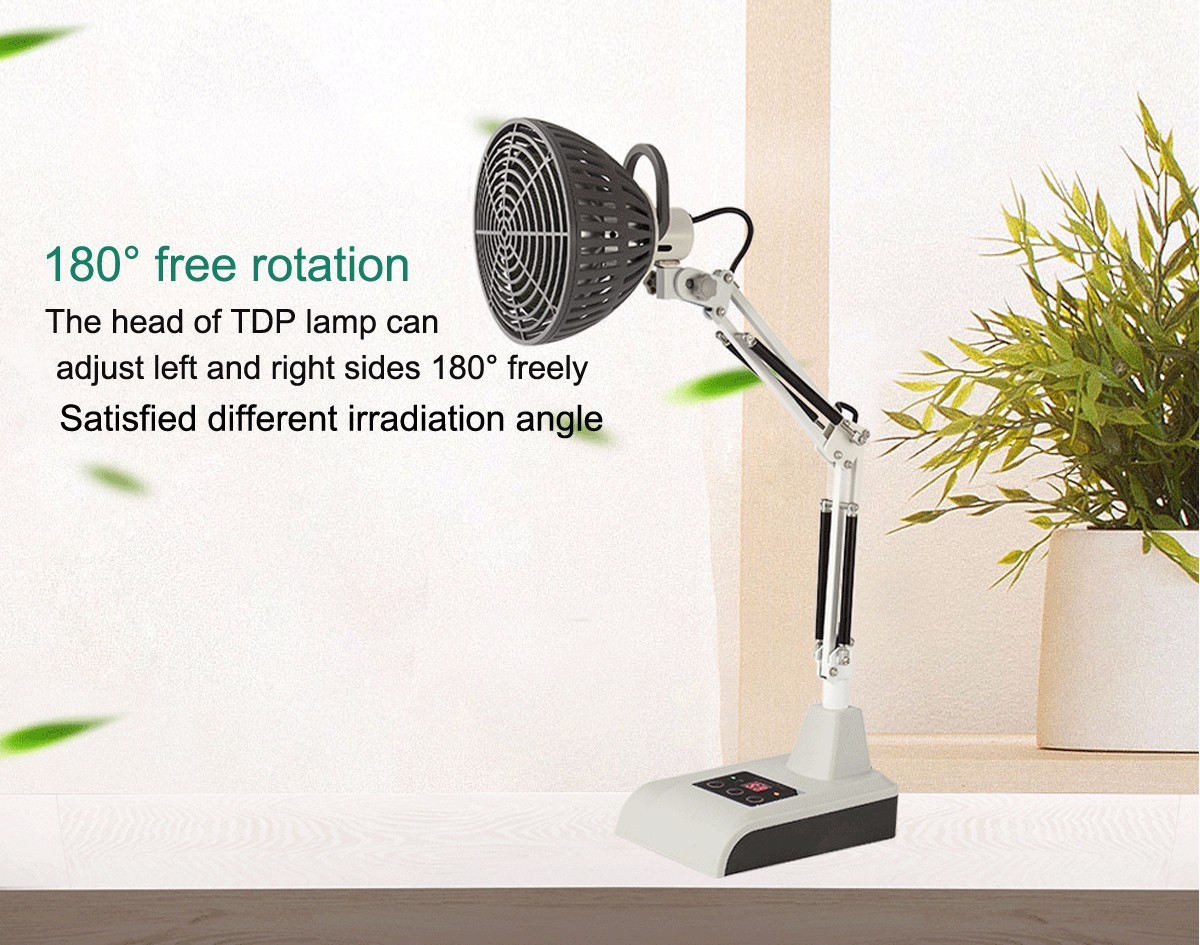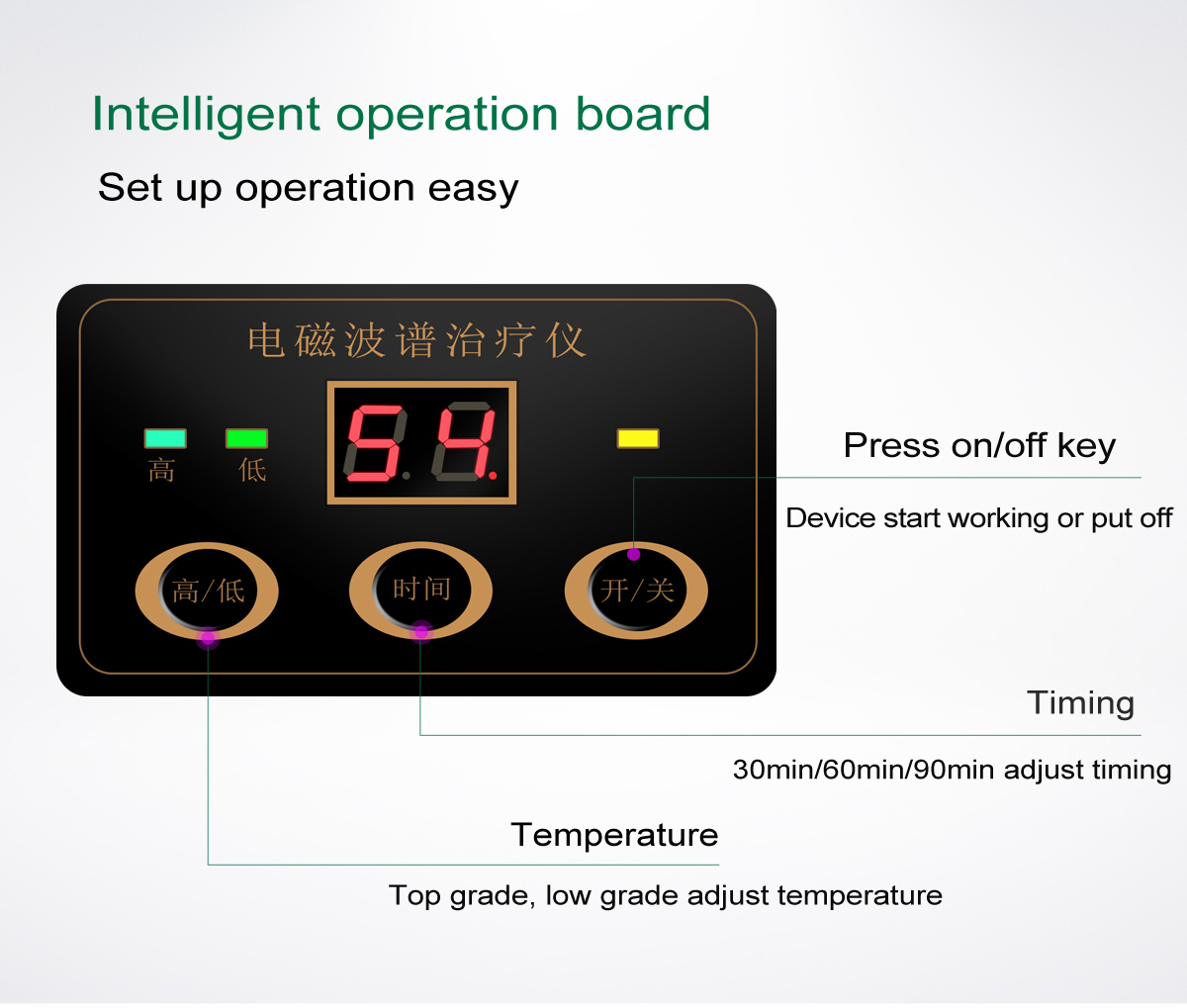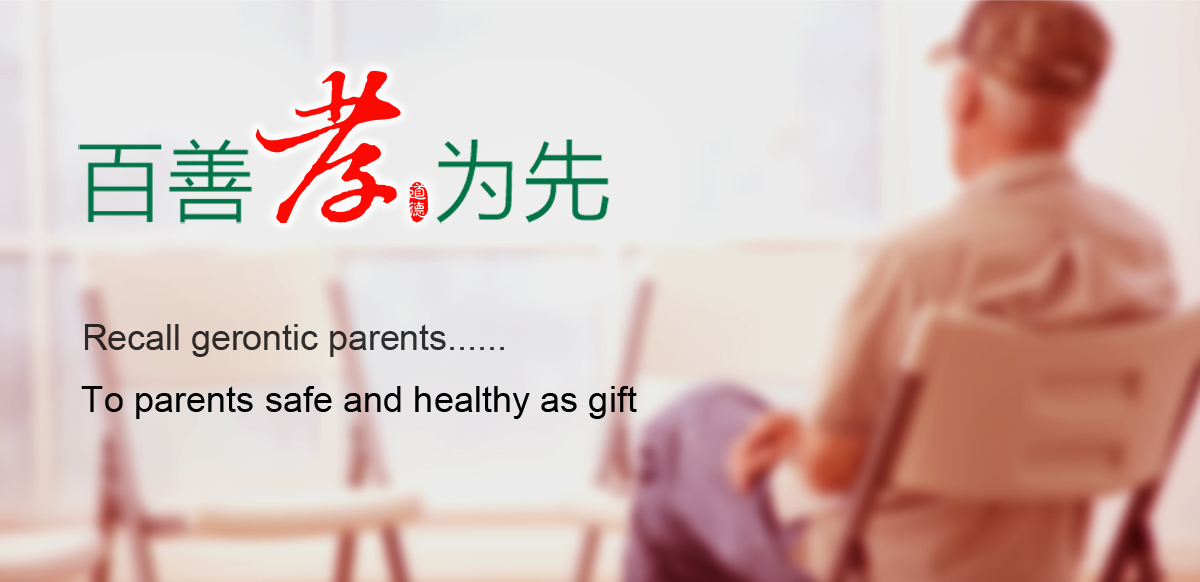 Core technology
10 years household medical device research and development manufacturer