Product name:
Laser watch treatment device
Product Type:
Laser treatment device
Product Specifications:
70x73 (+ strap 225) x25mm
Packing size:
260x190x92mm
Rated voltage :
AC 110V/ 220V 50/60HZ
Application:
Rehabilitation Centre/ Clinics/ beauty parlor/ pharmacy/ home
Treatment site:
Wrist acupuncture point
Laser watch LY-218B series apply theory of low energy laser transducer, utilize single/dual head and multiple output, 650 nm wavelength, 5mW output power of semiconductor laser irradiation both side of the nasal cavity and any part of the body, so that blood rheology and microcirculation improved through physical effect. Moreover, irradiate into nasal cavity can stimulate the sympathetic and parasympathetic nasal cavity, make nasal vasoconstriction, expansion, so that reflex caused intracranial blood circulation and systemic blood circulation to improved, achieve adjuvant therapy effect for cardiovascular and cerebrovascular diseases of rehabilitation of patients with cerebral infarction, hyperlipidemia and so on. Leawell laser watch design fashion, high end, protable wrist type, through nasal cavity and hand achieve therapy at the same time. Laser watch has a good adjuvant therapy effect for high blood pressure, hyperglycaemia, hyperlipemia, well known as "Pocket Doctor".
Most of the laser technology products are used in hospitals, simple operation, is the most widely used green therapy.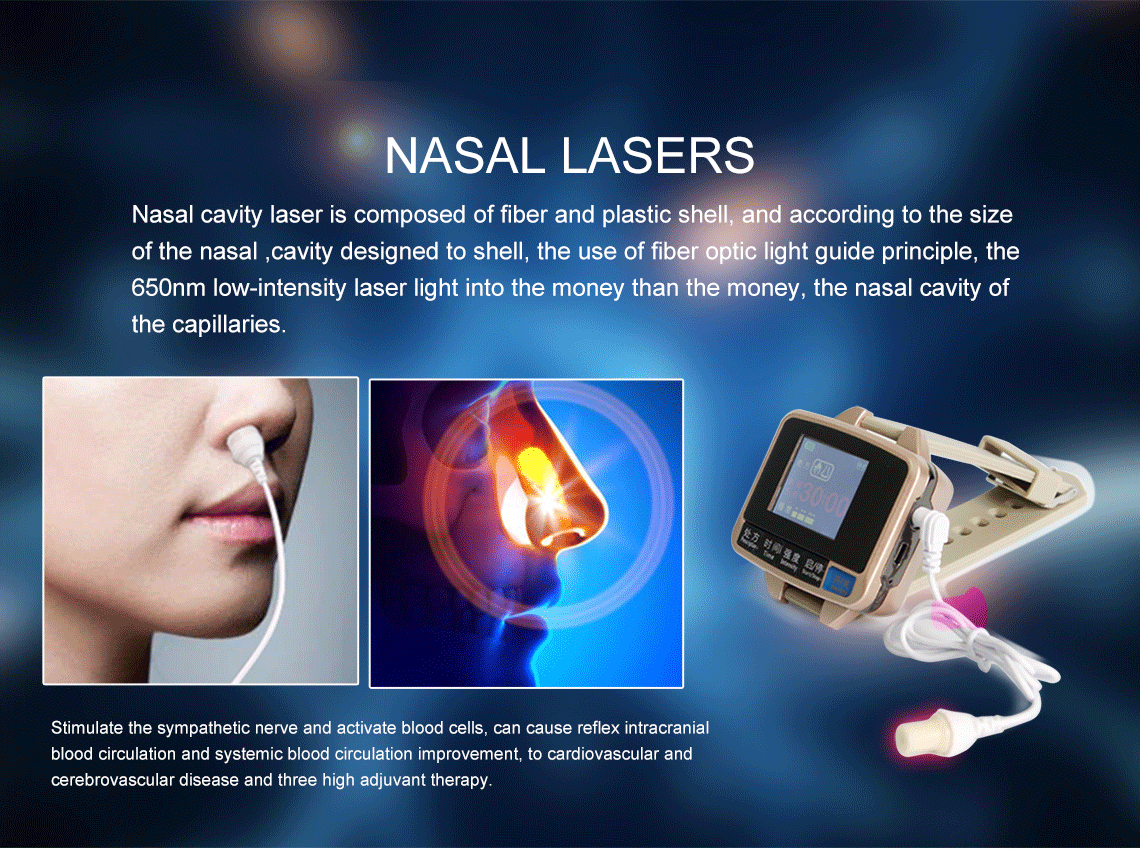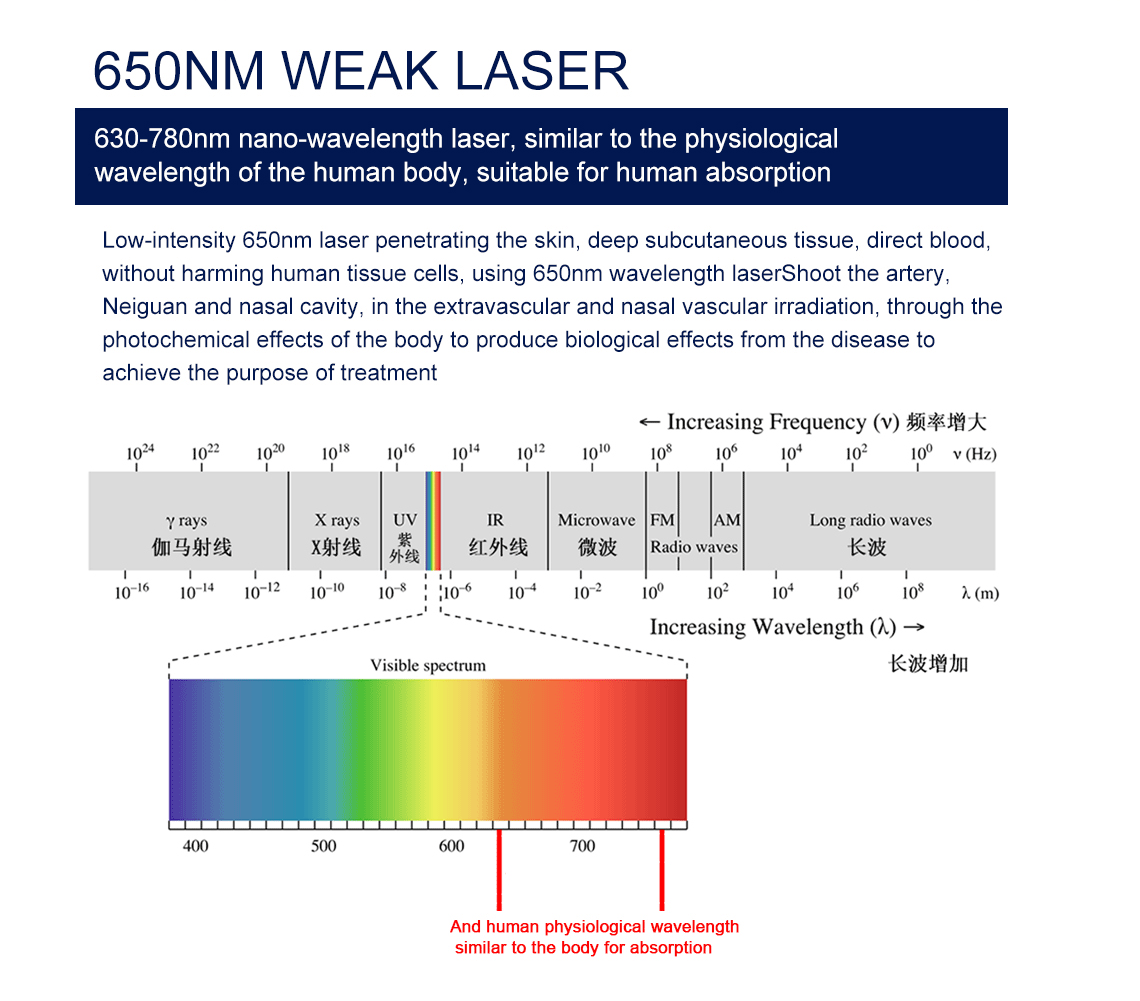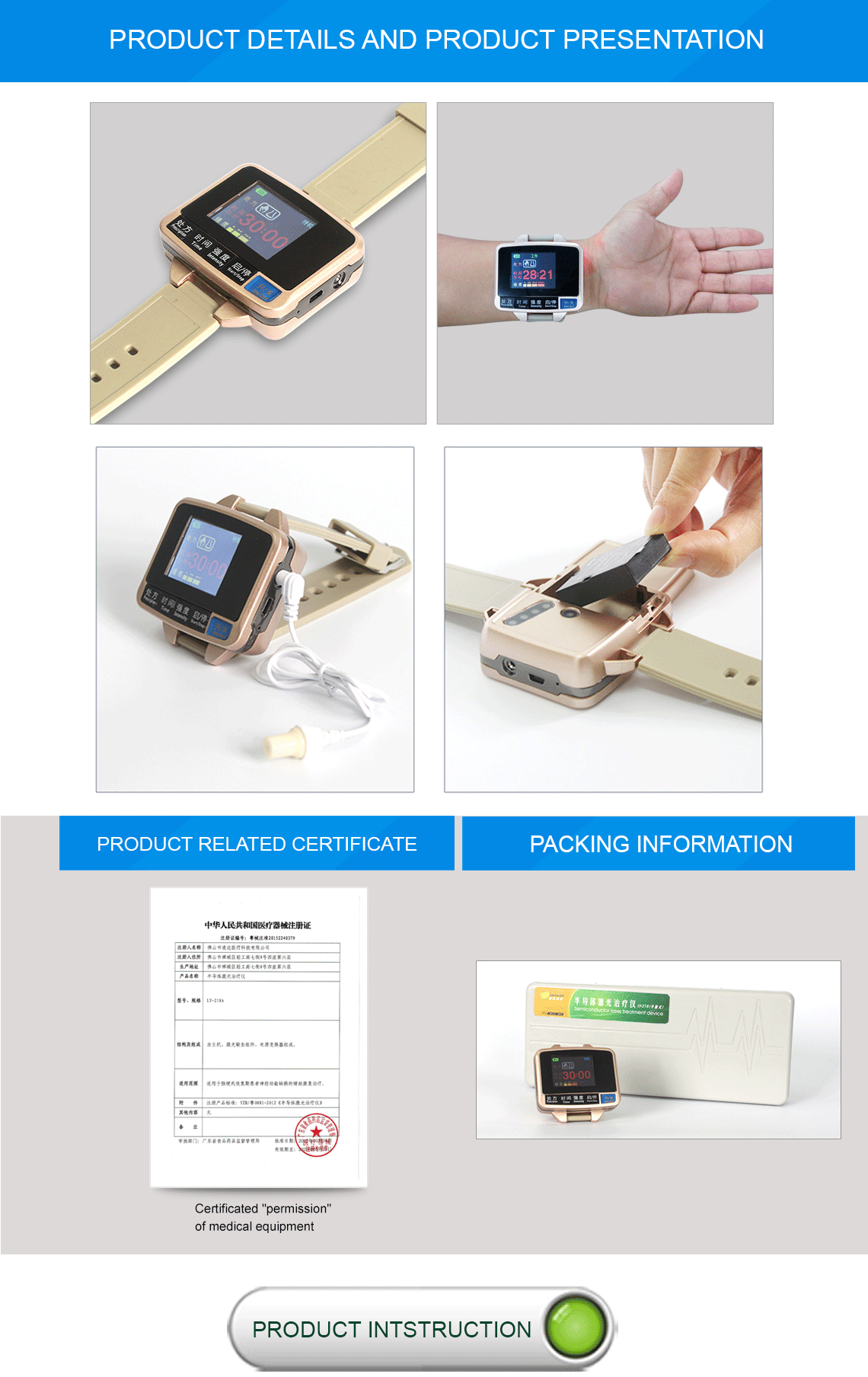 1. Please insert the head into nasal cavity or put the laser watch on the wrist before starting up laser watch treatment device.
2. First time use laser watch better choose laser output power 2-3 gear.
3. Irradiate once at each morning and night, time interval 12 hours each time.
4. Each course of treatment 15 days, take 7 days rest then begain next course.
5. Do not looking directly or point at others when laser turn on ( can watch light pencil at short distance directly visa optical instrument, such binoculars, telescope, microscope, etc. ).

Core technology


10 years household medical device research and development manufacturer